Netsec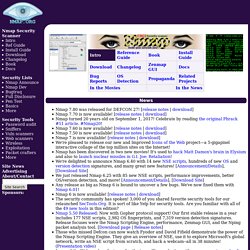 We're pleased to release our new and Improved Icons of the Web project—a 5-gigapixel interactive collage of the top million sites on the Internet! Nmap has been discovered in two new movies! It's used to hack Matt Damon's brain in Elysium and also to launch nuclear missiles in G.I. Joe: Retaliation! We're delighted to announce Nmap 6.40 with 14 new NSE scripts, hundreds of new OS and version detection signatures, and many great new features!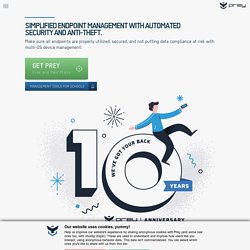 Silent but deadly Basically you install a tiny agent in your PC or phone, which silently waits for a remote signal to wake up and work its magic. This signal is sent either from the Internet or through an SMS message, and allows you to gather information regarding the device's location, hardware and network status, and optionally trigger specific actions on it. Next Recover what is rightfully yours You can quickly find out where your computer is located, who's using it, and what they're doing on it thanks to Prey's powerful reports system.
Featured in this magazine are the most important news and companies from the conference, which allows you to get an in-depth look at the highlights of RSA Conference 2014. Featured in the magazine are the following companies: AFORE SolutionsAgariAgilianceAlgosecBH ConsultingBlueboxCheck PointDB NetworksDellDigiCertDuo SecurityEasy SolutionsEgnyteFireEyeForgeRockFortinetFuturexGuidance SoftwareIBMJuniper Networks Kaspersky LabLieberman SoftwareMcAfeeMicrosoftNetIQNetskopenPulse TechnologiesOpenIDPromisecQualysRSA SecuritySANS InstituteSAFECodeSilverSkySymantecTripwireThycotic SoftwareWatchGuard TechnologiesWebrootWWPass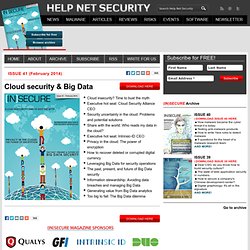 (IN)SECURE Magazine
What is ophcrack? Ophcrack is a free Windows password cracker based on rainbow tables. It is a very efficient implementation of rainbow tables done by the inventors of the method. It comes with a Graphical User Interface and runs on multiple platforms. Features: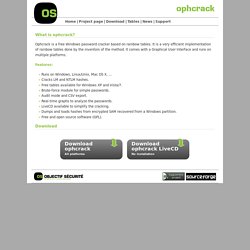 Tomato is a small, lean and simple replacement firmware for Linksys' WRT54G/GL/GS, Buffalo WHR-G54S/WHR-HP-G54 and other Broadcom-based routers. It features a new easy to use GUI, a new bandwidth usage monitor, more advanced QOS and access restrictions, enables new wireless features such as WDS and wireless client modes, raises the limits on maximum connections for P2P, allows you to run your custom scripts or telnet/ssh in and do all sorts of things like re-program the SES/AOSS button, adds wireless site survey to see your wifi neighbors, and more. Screenshots This firmware is provided as-is without any warranty.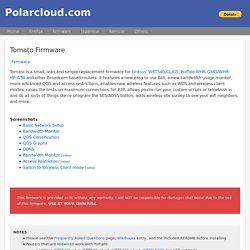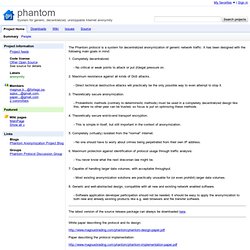 phantom - System for generic, decentralized, unstoppable internet anonymity
The Phantom protocol is a system for decentralized anonymization of generic network traffic. It has been designed with the following main goals in mind: 1. Completely decentralized.
I really like that Metasploit always has the latest exploits and new functionality like the phishing campaigns is introduced all the time. I highly recommend the product. Spending billable hours efficiently is critical, and Metasploit Pro is a huge help on this. Time savings are the biggest reason for us to use Metasploit Pro. Jim O'Gorman, President at Offensive Security Metasploit Pro's level of automation allows for penetration tests of a massive scale.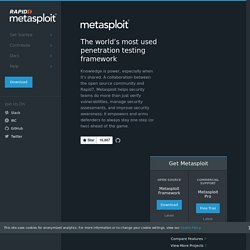 Welcome to Backtrack-Linux.org, home of the highest rated and acclaimed Linux security distribution to date. BackTrack is a Linux-based penetration testing arsenal that aids security professionals in the ability to perform assessments in a purely native environment dedicated to hacking. Regardless if you're making BackTrack you Install BackTrack, boot it from a Live DVD or thumbdrive, the penetration distribution has been customized down to every package, kernel configuration, script and patch solely for the purpose of the penetration tester. Note: BackTrack Linux is no longer being maintained. Please check www.kali.org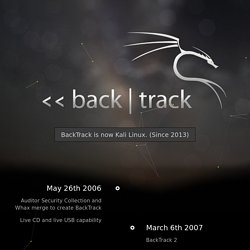 ***Disclaimer***The following is for informational purposes only, I take no responsibility for what you do with this knowledge. I can not be held responsible for any property, emotional, or any other kind of damages caused by this technique. I believe it would be safe to assume that this is illegal and could get you into some trouble.You've been warned. :-)
How to Pod Slurp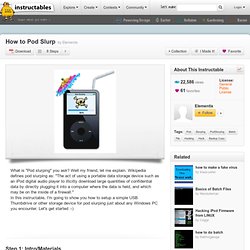 Kaspersky Lab United States | Antivirus Computer Security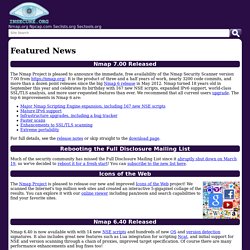 We're proud to release Nmap 6.25 for the holiday season with hundreds of improvements, including: 85 new Nmap Scripting Engine scripts. Nearly 1,000 new fingerprints for OS detection and service/application version detection . Performance enhancements such as the new kqueue and poll I/O engines. You can read the full details or download it free here . The Nmap Project is pleased to announce the immediate, free availability of the Nmap Security Scanner version 6.00 from http://nmap.org/ .