Superheroes
Comic Creator Dwayne McDuffie Passes Away
Tragic news today, as Comic Book Resources has learned that comic book creator Dwayne McDuffie, best known as co-creator of the DC Comics imprint Milestone Media, passed away unexpectedly due to complications during surgery Monday night. McDuffie was only in his early 50s at the time of his death.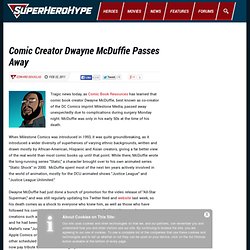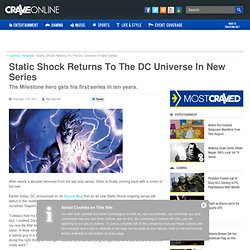 Static Shock Returns To The DC Universe In New Series - CraveOnline.com
After nearly a decade removed from his last solo series, Static is finally coming back with a comic of his own. Earlier today, DC announced on its Source Blog that an all new Static Shock ongoing series will debut in the middle of this year with writer Felicia Henderson along with artists Scott McDaniel and Jonathan Glapion. "I always had my fingers crossed about Static getting his own book, again," said Henderson. "In fact, I stalked Dan DiDio about the idea. I'm also a big Dwayne McDuffie fan, and if I could choose my real life little brother, he'd be Static!
Comic Book & Sci-Fi Movie News - Heat Vision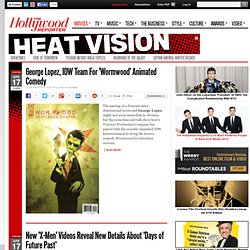 Jonas Cuaron has found his villain. Jeffrey Dean Morgan will star opposite Gael Garcia Bernal in Desierto, the thriller being directed by Cuaron, who co-wrote the awards contender Gravity with his father, Alfonso Cuaron. The story centers on a group of illegal immigrants, one of which is played by Bernal, who try to cross the border but run afoul of a man (Morgan) who has taken up border patrol duties in his own racist hands.