Restaurants
Jeffrey's of Westfield Restaurant & Bar - Westfield, NJ
The WindMill: Gourmet Fast Food
PAIRINGS palate + plate: globally inspired contemporary cooking
food in summit, burgers brunch lunch dinner byob free parking comfort food, food restaurant, contemporary comfort
Artisanal
Roots Steak House in Summit, NJ
A Toute Heure - Welcome
Wednesday, January 5, 2011, by Amanda Kludt It's time to update the Eater 38, your answer and ours to any question that begins, "Can you recommend a restaurant?" This highly elite group covers the entire city, spans myriad cuisines, and collectively satisfies all of your restaurant needs, save for those occasions when you absolutely must spend half a paycheck. Every couple of months, we'll be adding pertinent restaurants that were omitted, have newly become eligible (restaurants must be open at least six months), or have stepped up their game. This time around, after much reflecting and poring over reader emails and comments, we're switching out L&B Spumoni Gardens (it made a brief appearance during summer, and is still an area icon, but is no longer 38 material), Diner (off its game), and Convivio (it will have to earn its spot back in a post-White era).
not_available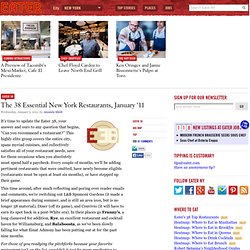 Colonia Dairy Maid - Colonia, NJ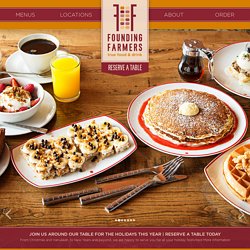 Founding Farmers | True Food & Drink : Washington, DC
Farmers Fishers Bakers - El Buho Mezcal Release Party Come celebrate the release of El Buho Mezal at Farmers Fishers Bakers Monday, April 14th from 5pm-7pm. Our Bar & Beverage Director, Jon Arroyo, will be creating some specialty cocktails with this fantastic spirit. Come join us celebrate and sip on some delicious mezcal cocktails! Join The Farm on Easter!
Rockn' Joe - Westfield, NJ
Throughout his childhood, chef/owner Jeffrey Rust spent hours cooking with his mother and grandmothers, absorbing their techniques and recipes. When it came time for Jeffrey to decide what he wanted to do with his life, it was a no-brainer. He applied for and was accepted into the prestigious Culinary Institute of America, here he perfected the cooking skills he had learned at home and where he received a top-notch culinary education. After graduating from the Culinary Institute, Jeffrey became Sous Chef at Chez Catherine here in Westfield.
Jeffrey's of Westfied Restaurant & Bar - Westfield, NJ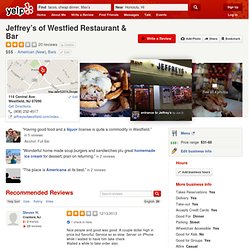 David Burke Townhouse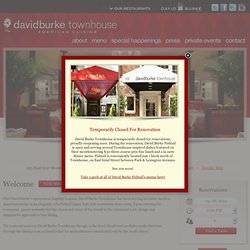 Chef David Burke's eponymous flagship location, David Burke Townhouse has been serving inventive modern American cuisine in an elegantly refurbished Upper East Side townhouse since 2003. Upon entering the restaurant, guests instantly feel the charm and sense of fun found in the restaurant's art, design and imaginative approach to fine dining. The main attraction at David Burke Townhouse though, is the food. Heads turn as dishes make their way through the dining room as David's flair for presentation is unmatched only by the food's flavor.