Music
Indie Roots Rock. We are very sorry to say that due to licensing constraints we cannot allow access to Songza for listeners located outside of the United States.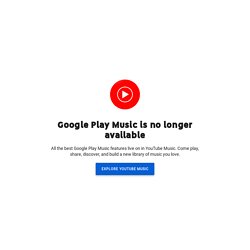 Based on your IP address, we believe that you are located outside of the United States. Please accept our deepest apology for restricting your access to Songza; we share your disappointment and frustration. Everyone should have the right to enjoy this service and we are committed to launching Songza in every possible country. We will work assiduously to obtain the requisite licenses where they exist. If you would like to be notified by email when Songza is available in your country, please enter your country of residence and email address in the form below. Soundgarden - Black Hole Sun (Dj Zebra Remix) by Mixes and Mashups #26. Pretty Lights's sounds.
Piano
Dance / Unleash Your Fingers , edIT - Ants / JayFunk Video by dubstep. OMG My Eyes, They Bleed: A Dubstep Christmas House. INCREDIBOX. Scientists discover most relaxing tune ever - Music. A British band and a group of scientists have made the most relaxing tune in the history of man, an Mp3 of which is at the bottom of this article.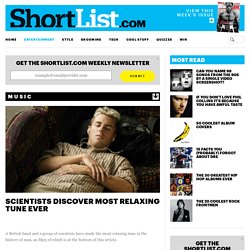 Sound therapists and Manchester band Marconi Union compiled the song. Scientists played it to 40 women and found it to be more effective at helping them relax than songs by Enya, Mozart and Coldplay. Weightless works by using specific rhythms, tones, frequencies and intervals to relax the listener. Top Artists tagged as 'post-punk' – Music at Last.fm.
---