Food
The Group Recipes Groups. Dale and Thomas Popcorn. Munsons Chocolates.
Food Blogs
Japanese. Chinese. Desserts. Korean. Local Harvest / Farmers Markets / Family Farms / CSA / Organic Food. Thai. German. How to Make Fruit Alcohol. Cinnamon Raisin Sweet Potato Salad Potato salad has long been considered a staple at picnics and barbecues.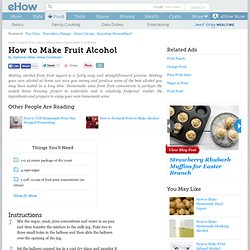 This version uses sweet potatoes for a light, sweet recipe that's perfect as either a side dish or healthy meal-in-a-bowl.
Vietnamese Food. Random Recipes. French Food at Home - On TV - Food Network Canada. Artist Dinner Champagne Dinner Paying attention to all the fine details, Laura Calder makes a birthday lunch for a friend.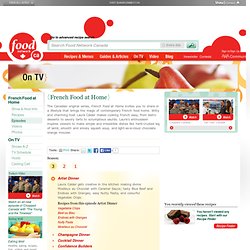 Latin Food. Tomato Vegetable Soup with Tortellini « I'm so happy that the winter months allow me to make unlimited amounts of delicious soup.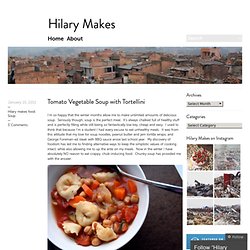 Seriously though, soup is the perfect meal. It's always chalked full of healthy stuff and is perfectly filling while still being so fantastically low key, cheap and easy. I used to think that because I'm a student I had every excuse to eat unhealthy meals. It was from this attitude that my love for soup noodles, peanut butter and jam tortilla wraps, and George Foreman-ed steak with BBQ sauce arose last school year. Glazed pork chops $6.55 recipe / $1.63 serving. Mix That Drink : Kitschy Drink Recipes. CheapCooking.com: Cheap Quick Easy Recipes for your Family, Cheap Healthy Recipes, Grocery List on a Budget.
---