Food
The Group Recipes Groups
Dale and Thomas Popcorn
What do you get when you combine our founders original recipe for peanut brittle with beer? The best beer brittle you have ever tasted! We use a micro brewed lager,spanish peanuts and a hint of salt to create this taste sensation.
Munsons Chocolates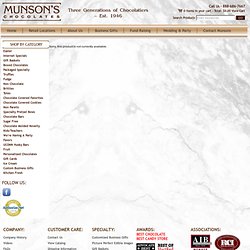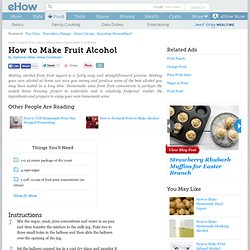 How to Make Fruit Alcohol
The Fried Chicken to End All Fried Chicken There are, by my count, at least seven levels of fried chicken. The worst of them is good; the best, which I waited forty-four years to find, led to what can only be called an out-of-body experience.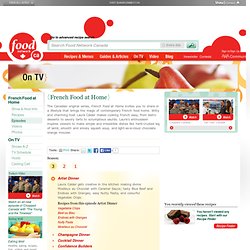 Artist Dinner Champagne Dinner Paying attention to all the fine details, Laura Calder makes a birthday lunch for a friend.
French Food at Home - On TV - Food Network Canada
I'm so happy that the winter months allow me to make unlimited amounts of delicious soup. Seriously though, soup is the perfect meal. It's always chalked full of healthy stuff and is perfectly filling while still being so fantastically low key, cheap and easy. I used to think that because I'm a student I had every excuse to eat unhealthy meals. It was from this attitude that my love for soup noodles, peanut butter and jam tortilla wraps, and George Foreman-ed steak with BBQ sauce arose last school year.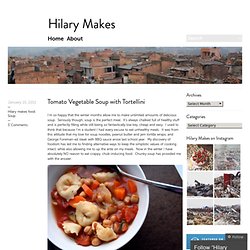 Tomato Vegetable Soup with Tortellini «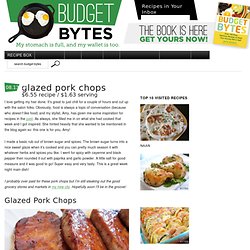 glazed pork chops $6.55 recipe / $1.63 serving
glazed pork chops $6.55 recipe / $1.63 serving I love getting my hair done. It's great to just chill for a couple of hours and cut up with the salon folks. Obviously, food is always a topic of conversation (because who doesn't like food) and my stylist, Amy, has given me some inspiration for recipes in the past .