Outils de gestion : statistiques, campagnes, etc.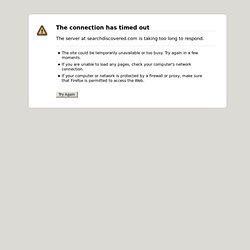 Pingraphy est un outil prometteur pour gérer professionnellement son compte Pinterest. Pingraphy est un client spécialisé qui sera d'une grande utilité pour une entreprise, une marque ou un community manager pour la gestion avancée des leurs boards sur Pinterest. Le service offre des fonctions d'édition qui vont vous permettre de mieux utiliser la puissance de Pinterest. L'inscription pour l'heure gratuite se fait tout simplement avec vos identifiants Pinterest. L'usage est asse simple, Pingraphy permet d'épingler des images à partir de n'importe quel site Web d'un clic sur un dropplet fourni qui s'installe sur votre navigateur. Pingraphy peut par exemple vous permettre d'éplinger plusieurs images d'une même page web en une seule fois.
Pingraphy. Gestion pro de votre compte Pinterest
Pinerly adds image editing to your strategy! - Pinerly's Space
Pinerly dives deep into what works on Pinterest - not99's Space - Aurora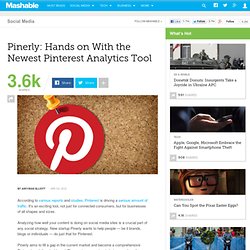 According to various reports and studies, Pinterest is driving a serious amount of traffic.
Pinerly: Hands on With the Newest Pinterest Analytics Tool - Aurora
Pinreach: Un moyen d'analyser son compte Pinterest
Les gens qui utilisent des réseaux sociaux pour partager leur contenu ont toujours besoin d'un moyen qui leur permet de savoir quel est leur impact sur tel ou tel réseau. Les blogueurs notamment ont besoin des statistiques quotidiennes pour avoir une idée sur leur influence sur le réseau ainsi que des infos supplémentaires sur les gens autour d'eux. Si vous utilisez Pinterest, le réseau social qui fait le buzz actuellement, vous aurez besoin d'une application qui vous fournit toutes les stats de votre compte.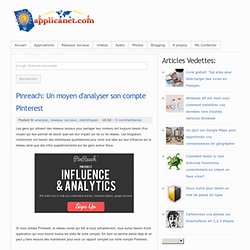 PinReach est un outil d'analyse de votre compte Pinterest qui va vous donnez des indications détaillées sur l'influence des vos boards. PinReach scrute votre compte Pinterest dans le détail board par board, pin par pin pour vous fournir une foule d'informations sur votre activité et la portée de chacun de vos posts. Le site produit des tableaux de bord détaillés et un score global sous la forme d'un chiffre de 1 à 100.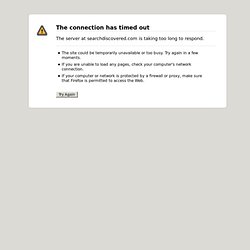 PinReach Mesure de l'influence de votre compte Pinterest. | Tout sur Pinterest - Aurora