Education
Best Grammar Checker and Proofreading Software by Grammarly. Studio. Free Educational Videos for K-12 Students. WatchKnowLearn ratings are intentionally harsher than what you might find on YouTube, for example.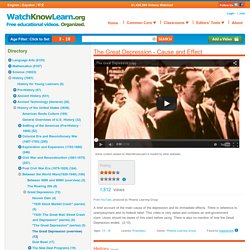 Most of our videos have been imported by people who want to use them with kids, not by the creators of the videos. We take a hard-nosed attitude toward quality. Four and five stars should be reserved for really excellent quality. Three stars isn't bad. Storybird. Inspirational The gorgeous illustrations inspire students to write.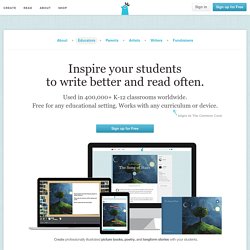 The more they write, the more they read. It's an addictive, virtuous cycle. Blogs for Teachers and Students. Museum Box. About About museumbox...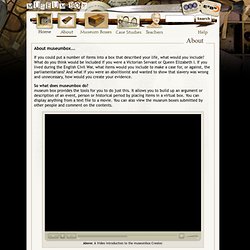 If you could put a number of items into a box that described your life, what would you include? What do you think would be included if you were a Victorian Servant or Queen Elizabeth I. If you lived during the English Civil War, what items would you include to make a case for, or against, the parliamentarians? And what if you were an abolitionist and wanted to show that slavery was wrong and unnecessary, how would you create your evidence. MapMaker Page Maps. You may download this map, modify it, and use it in any way, provided that you charge no fee for anyone to view or use any item that includes or is based on this map.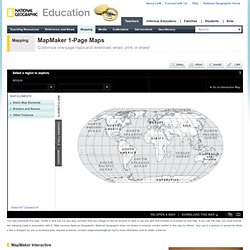 If you use this map, you must include the following credit in association with it: "Map courtesy National Geographic. National Geographic does not review or endorse content added to this map by others. " Any use in a product or service for which a fee is charged, by you or someone else, requires a license; contact natgeocreative@ngs.org for more information and to obtain a license.
---