Food blogs
Blue Kitchen — Good food. Great stories. I swear.
Cooking Comically takes a comic book approach to presenting "recipes so easy you'll actually make them." A Commonplace Book of Pies redefines everything we thought we knew about pie through prose poems, humor and, yes, recipes. We know we all need to cook more. Stuff we cook for ourselves is generally healthier and can save us money. There are many serious efforts out there to get us doing that.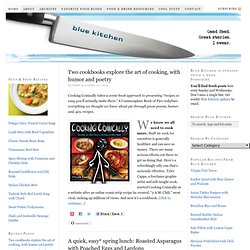 BitterSweet
Old Man Winter sure doesn't fight fair, unafraid to hit below the belt and then kick you when you're down. Dirty tricks are just half of the relentless assault, adding in mind games that could soften anyone's resolve to the consistency of over-boiled ramen noodles. Surely, one would think that by the last day of March, spring would have been able to fend off this attack, but the snow currently accumulating on top of the delicate, freshly sprouted crocuses would say otherwise. The month is going out like a lion, indeed.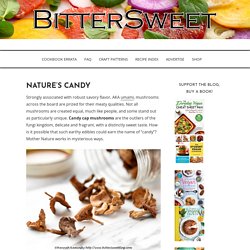 Bake or Break | Adventures of an amateur baker
Aapplemint | A food and photography blog
Albion Cooks
Inspired by the rare find of sweet potato leaves at our local farmer's market, this warmly spiced, slightly nutty vegan soup combines African spices with potatoes, sweet potatoes, carrots, zucchini, sweet potato leaves, red peppers and chickpeas. Both hearty and light, a little peanut butter highlights the nuttiness of the chickpeas and greens and adds a touch of creaminess to a warm tomato broth spiced with harissa, sumac, cumin, and chili. Sweet potato leaves look like this: They have a faintly nutty taste and are best used in soups or stews.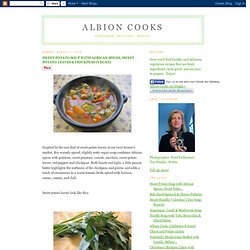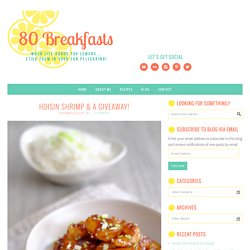 80 Breakfasts
I don't have an actual exact fabada recipe that I follow. I have basically cobbled together bits and pieces from the way different people in my family (my mom, my dad, my uncle…you get the picture) make fabada, coupled with what I personally enjoy in it. I've never posted it before because I didn't really have a recipe to share. But people have asked and so I've decided to share the story of my fabada, if not the recipe, here with you. There are people who would argue what exactly makes a traditional fabada...that is not an argument I want any part of. I make it my way because that is the way I like it.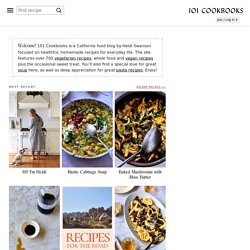 This past weekend I saw coastal wildflowers blooming purple and yellow, misty morning vistas, colorful buoys and wave-whipped fishing boats. I saw a friendly covey of quail, flashy red-winged blackbirds, sleek, needle-nosed blue herons, and a single jack rabbit with ears tall and straight. There was crystallized honey the color of creamy butterscotch, and seals bobbing amidst the rocks at the surf line.
101 Cookbooks - Healthy Recipe Journal
Natalie's Killer Cuisine - Where Food Meats Art
I want to go where rivers of butter flow. Like right smack dab in the middle of this French toast! I mean… the butter. Please look at it. It's just… so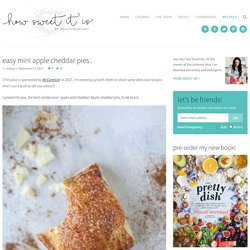 How Sweet It Is
evil chef mom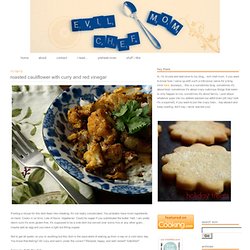 I want to make the argument that scones are the instant gratification of the baking world. I know, I know you have had some bad ones, cold ones, stale ones... so have I. But.
Omnomicon makes
I present to you: that eleventh hour, absolutely perfect finishing touch to your Halloween spread. Once you've gone through caramel apples & popcorn balls, pumpkin bread/cookies/cupcakes/whoopie pies and cider donuts, it's hard to be all that original without making something that looks like something else. Alas, the very concept of making a dessert that is appealing only insofar as its resemblance to a mummy's finger or a cat's litterbox is kind of like saying you would feed those things to your guests if only they were edible just because it's Halloween. On the other hand is the risk of creating something that just doesn't quite hit the mark. It's bad enough that I have to explain my costume (look, I didn't think Anne Boleyn was all that arcane a reference), to have to explain "See?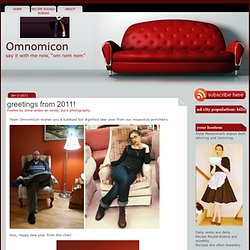 SF Food Wars
When we wrote our first book we were testing dozens of loaves a week, and despite our healthy appetites, we just couldn't consume all that we baked. Our neighbors were happy to take some of the bread, but there was more than a city block could consume, so we started making all kinds of recipes using up the leftovers. There are beautiful salads and puddings that are perfect for leftover (even stale) bread. In the New ABin5 we added this Savory Bread Pudding, which can be made with just about any loaf you bake. Well, I may have found the exception…I tried this recipe with some leftover Panettone and my very opinionated and vocal family requested that I not use that particular bread again for this. My husband described it as Thanksgiving stuffing, but richer.
Artisan Bread in Five Minutes a Day