Religon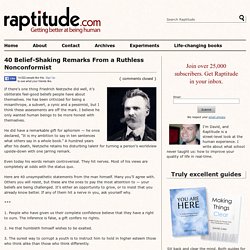 If there's one thing Friedrich Nietzsche did well, it's obliterate feel-good beliefs people have about themselves.
Top 20 Wise Quotes Of Confucius
Confucius was a Chinese thinker and social philosopher, whose teachings and philosophy have deeply influenced Chinese, Korean, Japanese, Taiwanese and Vietnamese thought and life. His philosophy emphasized personal and governmental morality, correctness of social relationships, justice and sincerity.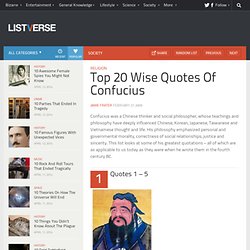 The Useless Tree - Chuang Tzu - Inspiration Pointe
H ui Tzu said to Chuang, "I have a big tree, the kind they call a "stinktree." The trunk is so distorted, so full of knots, no one can get a straight plank out of it. The branches are so crooked you cannot cut them up in any way that makes sense."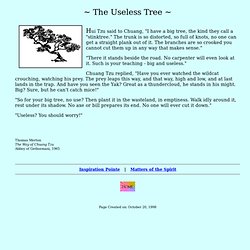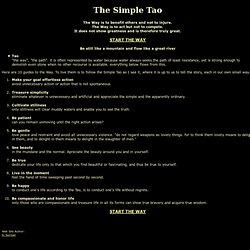 The Simple Tao (Simple Taoism)
The Way is to benefit others and not to injure.
Confucius Quotations Index 6 : Quotes at Quotatio - StumbleUpon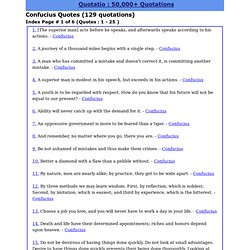 1. [The superior man] acts before he speaks, and afterwards speaks according to his actions. - Confucius