Make it Happen
Small Business 101 - How to Get Started. How to Turn a Boring Job Into an Exciting Career | Work Happy Now. 18 Ways to Earn Money From Crowdworking. With the rapid rise of crowdsourcing over the last five years since the term was coined by Jeff Howe in Wired, there has been a lot of coverage on how individuals, organizations and businesses can implement the concept into their work.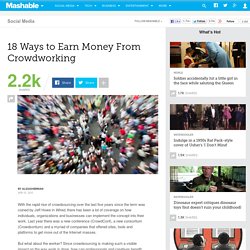 Last year there was a new conference (CrowdConf), a new consortium (Crowdsortium) and a myriad of companies that offered sites, tools and platforms to get more out of the Internet masses. But what about the worker? Since crowdsourcing is making such a visible impact on the way work is done, how can professionals and creatives benefit from the crowdsourcing model? Create Your Own Online Clothing Boutique, Earn 10% of Sales. The Spark of Genius Series highlights a unique feature of startups and is made possible by Microsoft BizSpark.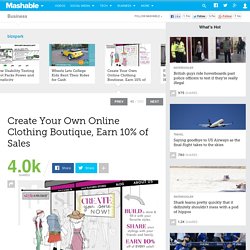 If you would like to have your startup considered for inclusion, please see the details here. Name: StyleOwner Quick Pitch: Create your own online boutique and get a 10% cut of sales. Get Rich Investing In Your Own Human Capital. Startups, This Is How Design Works – by Wells Riley. Your Startup Isn't Unique, But That Doesn't Matter. Adam Ludwin Jul 06, 2011 Back to blog I'm a huge fan of Kirby Ferguson's Everything is a Remix series.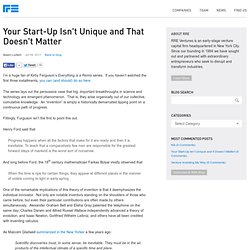 If you haven't watched the first three installments, you can (and should) do so here. The series lays out the persuasive case that big, important breakthroughs in science and technology are emergent phenomenon. Convertible Debt vs. Equity: Which Is Right for Your Startup? Bill Clark is the CEO of MicroAngel Capital Partners, a venture firm that gives more investors access to alternative investments.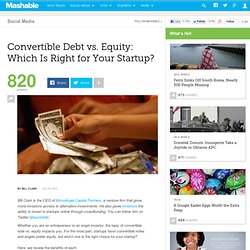 He also gives investors the ability to invest in startups online through crowdfunding. You can follow him on Twitter @austinbillc. 20 best startups of 2011. Founders: Jonathan Marcus, David Marcus, and Jack Zerby Funding: $3 Million+ in funding led by Alex Zubillaga of the Rhone Group.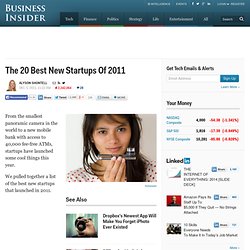 Additional angel investors include Dave Morin of Path, David Tisch of TechStars, Vimeo founder Jake Lodwick, Joey Levin of Mindspark, and John Foley of Barnes & Noble. What it is: An incredibly easy to use e-commerce site. The Facebook Advertising Hall Of Fame: Here's Who Is Nailing It On The Social Network. Fab CEO Jason Goldberg On When To Go Big (He Should Know) Fab has been a busy bee recently.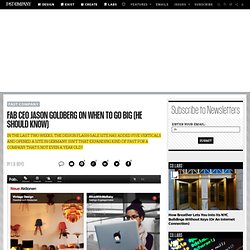 Last week, the flash-sale site launched five new verticals. And now, the New York-based startup has snapped up Berlin-based Casacanda and opened up their first international site, Fab.de. Why You Should Stop Marketing and Fascinate Your Customers Instead. Do you know a dominant Type-A personality like Mark Cuban but can't seem to get on his radar?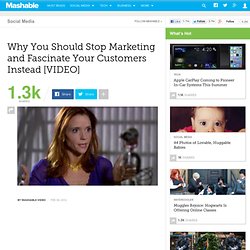 Do you work with sensitive touchy-feely people at work but have trouble relating? How can you influence your customers, the people you work with or your social community? How To Find A "Damn!" Startup. Phin Barnes is a principal at First Round Capital, a venture capital firm that backs some of today's buzziest startups, like Fab, Uber, Turntable.fm and GroupMe.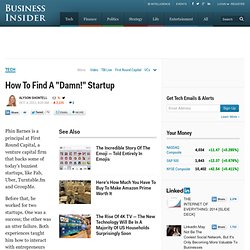 Before that, he worked for two startups. One was a success; the other was an utter failure. Both experiences taught him how to interact with entrepreneurs and how to pick startups for First Round's portfolio. He tells us entrepreneurs get to make three choices: The ideaTheir cofounderTheir investors. 3 Steps To Leveraging Twitter For Business.
---