Kindle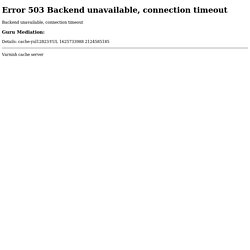 The Death of E-Readers Is All Your Fault
So there's a reading gadget and a reading gadget with Angry Birds Star Wars .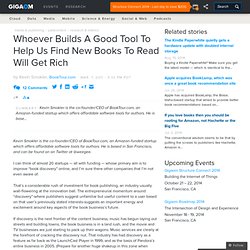 Whoever Builds A Good Tool To Help Us Find New Books To Read Will Get Rich
Kevin Smokler is the co-founder/CEO of BookTour.com, an Amazon-funded startup which offers affordable software tools for authors. He is based in San Francisco, and can be found on on Twitter at @weegee.
How To Lend Kindle Books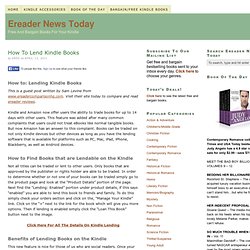 How to: Lending Kindle Books This is a guest post written by Sam Levine from www.ereadercomparisonhq.com .
The number of seeders and leechers for Kindle e-books continues to rise on The Pirate Bay. (Credit: thescop.com (Jonathan Auxier)) Several months ago I set up a Google alert for my book, "Knife Music," to keep abreast of anything anybody was saying--good or bad--about the thing.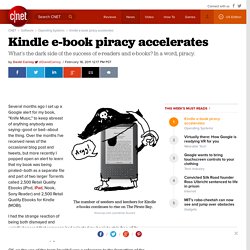 Kindle e-book piracy accelerates | Fully Equipped
5 Lesser-Known Places to Shop for Books on Amazon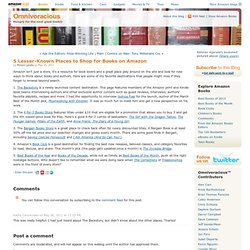 Amazon isn't just a store, it's a resource for book lovers and a great place play around on the site and look for new ways to think about books and authors.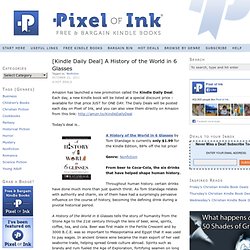 [Kindle Daily Deal] A History of the World in 6 Glasses
Amazon has launched a new promotion called the Kindle Daily Deal . Each day, a new Kindle book will be listed at a special discount price – available for that price JUST for ONE DAY.
Leave the libraries alone. You don't understand their value.
Blog Best-selling author Philip Pullman spoke to a packed meeting on 20 January 2011, called to defend Oxfordshire libraries . He gave this inspirational speech, which we are very pleased to co-publish with openDemocracy .