Job Search & Resumes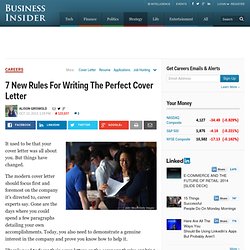 John Moore/Getty Images It used to be that your cover letter was all about you. But things have changed.
The New Rules Of The Modern Cover Letter
It seems so simple, doesn't it? After all, who better knows where you've been and what you've done than you? Open up your Word file and dump all that information into a pleasing format, forward it to a prospective employer or two, then sit back and wait for the phone to ring.
How To Upgrade Your Resume From 'Blah' To 'Wow'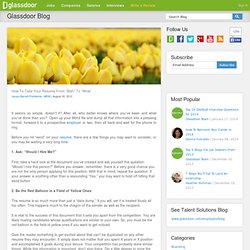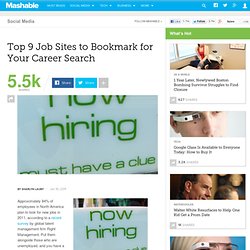 Approximately 84% of employees in North America plan to look for new jobs in 2011, according to a recent survey by global talent management firm Right Management.
How To Prospect The Hidden Job Market with Google Buzz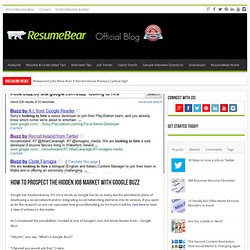 Google has Facebook-envy.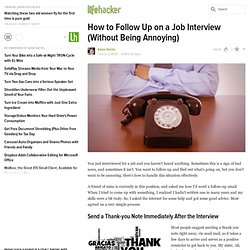 You just interviewed for a job and you haven't heard anything. Sometimes this is a sign of bad news, and sometimes it isn't. You want to follow up and find out what's going on, but you don't want to be annoying.
Windows Phone 7 Resume
Incorporate these ideas to rise above your competitors.: 9 Tips to Make Your Resume Stand Out - US News & World Report