Drinks
Superaged spirits: How old is too old for whiskey, gin, and chartreuse?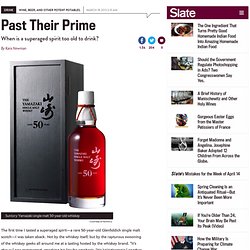 Courtesy of Suntory The first time I tasted a superaged spirit—a rare 50-year-old Glenfiddich single malt scotch—I was taken aback.
How to Drink Like a Gentleman: The Things to Do and the Things Not To, as Learned in 30 Years' Extensive Research
SExpand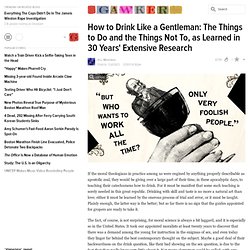 Women Who Have One or Two Drinks a Day are Healthier in Old Age
Understanding Champagne, Bubble by Bubble | On Wine by Lettie Teague
CELEBRATE HEMINGWAY...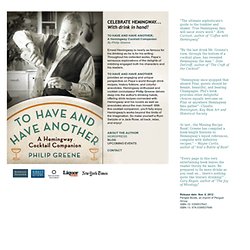 To Have and Have Another; The Hemingway Cocktail Companion
I admit I haven't done a lot of research, but my sense is that there aren't a lot of good casual tequila drinks.
Mixology Mailbag: Drink Through the Heat Portable Tequila Fizzes to Beat the Summer Heat | Food on GOOD
link.newsletter.epicurious.com/view/508992ffdc87ac0b4fac3386u9gs.1ftd/865cb658
You've heard the joke.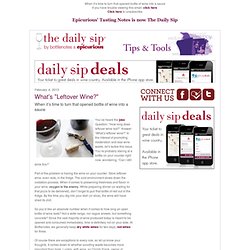 Ice—the most neglected of cocktail ingredients—can ruin a drink or make it come alive.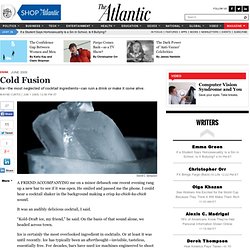 Cold Fusion - Magazine
Women Who Drink Gain Less Weight
Lars Klove for The New York TimesCan a drink a day keep the pounds away? Dieters are often advised to stop drinking alcohol to avoid the extra calories lurking in a glass of wine or a favorite cocktail. But new research suggests that women who regularly consume moderate amounts of alcohol are less likely to gain weight than nondrinkers and are at lower risk for obesity.
A Whisky Worth Exploring!
Understanding Champagne, Bubble by Bubble | On Wine by Lettie Teague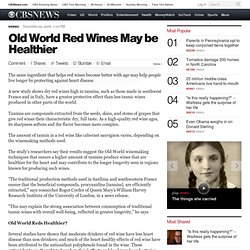 Old World Red Wines May Be Healthier
The same ingredient that helps red wines become better with age may help people live longer by protecting against heart disease.