Fun
Foam Printer
The iPad: What Apple doesn't want u to know.
Talking Shop: Managing help desk call volume and scheduling
The TechRepublic CIO50 list celebrates the most influential and innovative tech chiefs, voted by their fellow CIOs Effective management of personnel resources is essential to the success of any IT call center or help desk. IT help desks often receive more calls for support than they can handle. Operators and analysts can easily feel overwhelmed, as if a tidal wave is about to engulf them. I recently examined this problem within my organization and found that, through planning and resource management, IT administrators can lessen the stress and confusion caused by periodic call surges.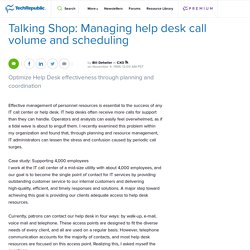 خيارات إضافية في محرك بحث "Google" الخاص بالصور
Grid-It is a smart, versatile organizer designed to easily contain all the little items roaming around in your bag. Grid-It is made up of a woven grid of elastic bands that help keep your stuff in place. It works great for drawing tools, cables, portable gaming systems, phones and virtually anything you can imagine fitting on a board up to 15"x11".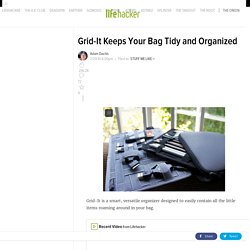 Grid-It Keeps Your Bag Tidy and Organized
Veeam Reporter