Good vibe
Get flash to fully experience Pearltrees
Bird Tattoo Symbols & Designs Index - Bird Tattoos Symbols & Designs Listings
Tattoo Symbol Index - A B C D E F G H I J K L M N O P Q R S T U V W X Y Z Alphabetical listing of bird tattoo symbols and design meanings. Albatross Tattoos
JOHNNY DEPP TATTOOS PICTURES IMAGES PICS PHOTOS OF HIS TATTOOS
Johnny Depp (born John Christopher Depp II, June 9, 1963) is an American actor known for his portrayals of offbeat, eccentric characters such as Jack Sparrow in the Pirates of the Caribbean film series and Edward Scissorhands and Raoul Duke from Fear and Loathing in Las Vegas . He has collaborated with director and close friend Tim Burton in seven films, the most recent of which include Sweeney Todd: The Demon Barber of Fleet Street (2007) and the upcoming Alice in Wonderland. Depp garnered acclaim for his portrayals of real life figures such as Edward Wood, Jr., in Ed Wood. Films featuring Depp have grossed over $2.2 billion at the United States box office and over $4.7 billion worldwide. Depp has been nominated for three Academy Awards and has won Golden Globe and Screen Actors Guild Awards. Johnny been an ink aficionado for the better part of two decades.
Social Consciousness: Understanding How To Use the Law of Attraction
Find Your Way to a Simple, Beautiful Life | Slow Your Home
Images from Around the World – Pixel By Pixel
Just One Dog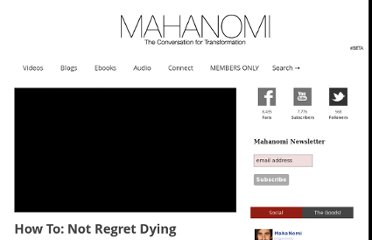 Global Transformation via Self Exploration
Published on September 25th, 2012 | by mahanomi This video was a lot of fun to make, and is getting tons of great response! I am glad we all choose to have progressive, impactful and loving lives before we transition to whatever that next thing is…
Zenhabits.net - How to Wait Less
Originally posted on Zen Habits October 1, 2012 Post written by Leo Babauta . 'How much of human life is lost in waiting?' ~Ralph Waldo Emerson So much of our lives are spent waiting. We wait in lines, we wait for the perfect person, we can't wait for our dreams to come true, we look forward to the day when we have a better body and a better life, we look for ways to make our goals become reality someday soon.
You are the main character, you control him, you do the nonsense and awkward jumping and jogging around. It's interactive, you choose the way you want the story to fulfill. Photo from flashgamestrategy.com Parents say it promotes violence.
Moment matters
Bobbi's Blog
Human Media