Blogs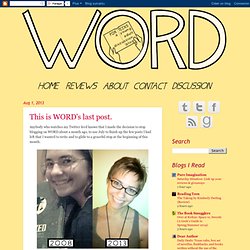 WORD for Teens
This giveaway is over. So let me tell you a cautionary tale. A few years ago, I started writing a YA paranormal novel, back when paranormals were The Thing. Now, I was not writing the paranormal because paranormals were The Thing, I was writing it because it was a story that consumed me, that had actually come to me in a dream, a la Stephanie Meyer.
YA Book Queen
Title: All Our Yesterdays Author: Cristin Terrill Published: September 3rd, 2013 Series: N/A Genre: YA Sci-fi / thriller Publisher: Disney Hyperion POV: 1st person Pages: 360 Format: Electronic ARC Source: Netgalley Rating: The Royal Library, Bottom Shelf What would you change?Imprisoned in the heart of a secret military base, Em has nothing except the voice of the boy in the cell next door and the list of instructions she finds taped inside the drain.Only Em can complete the final instruction. She's tried everything to prevent the creation of a time machine that will tear the world apart. She holds the proof: a list she has never seen before, written in her own hand. Each failed attempt in the past has led her to the same terrible present—imprisoned and tortured by a sadistic man called the doctor while war rages outside.Marina has loved her best friend, James, since they were children.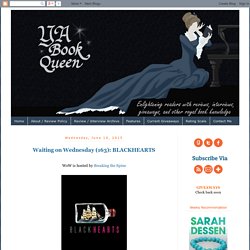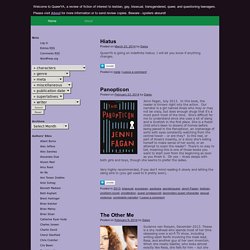 QueerYA - LGBTQ Interest
James Klise, April 2014. Sophomore tennis player Saba Khan is devastated when a fire destroys her family's West Rogers Park apartment. Saba goes to private school, and the other students and their families rally around her, offering their help to get her back on her feet. The school decides to hold an auction to benefit the Khan family, and in the process, siblings Kevin and Kendra Spoon find artwork in an alley. The art turns out to be lost works by Henry Darger, and is worth at least half a million dollars.
Reading In Color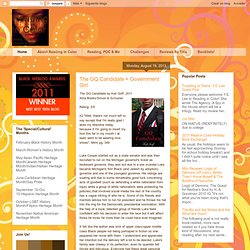 This Side of the Sky by Elyse Singleton 2002 Bluehen Books/Penguin IQ "Old people used to say there comes a time when you remember fifty, sixty years ago as if it were last week, but damn if you can remember last week at all. They were right. Every generation thinks their time is the time and talks about the resent as if it's some stable territory they can occupy indefinitely. Yet when we say now, by the time we get to the w sound, the n is in the past." Lilian, pg. 8