Deutsch lernen
Below you'll find a list of the grammar worksheets I've compiled over the last few years.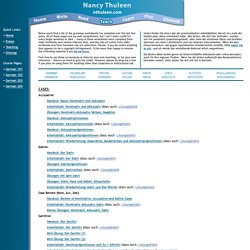 willkommen
Die Tauschbörse Unterricht
www.moodlefundgrube.de oder www.gottfried-prokein.de/moodle/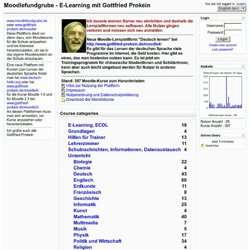 Moodlefundgrube - E-Learning mit Gottfried Prokein
TRENNBARE VERBEN ODER VERBEN MIT PRÄFIX
Easy German
net - wir - Word Forms
Grammar
allemand / deutsch als fremdsprache / german / aleman
Videos and exercises
Free tv channels online Tvrob.com
DIX: Diccionario Alemán - Castellano
Germanistik.org. El portal del alemán y la Germanística en España
Termine für ÖSD-Prüfungen - Willkommen - Österreichisches Sprachdiplom Deutsch ÖSD
Watch
Grammar
Watch
Our livebinder grammar collection
Die Schweiz ist schon seit vielen Jahren das beliebteste Land unter deutschen Auswanderern.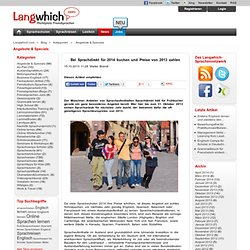 Fremdsprachenblog | Angebote & Specials
Deutsch - warum nicht? | Deutsche Welle
Deutsche Welle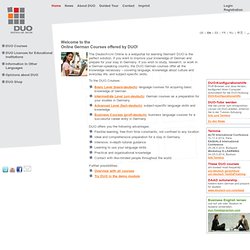 Online - Online-Deutschkurse von DUO
The Deutsch-Uni Online is a webportal for learning German!
studio d - Grundstufe: A1 und A2 : Deutsch als Fremdsprache Lerner-CDs | 468.6 440.3 Mb
studio d - Grundstufe: A1 und A2 : Deutsch als Fremdsprache Lerner-CDs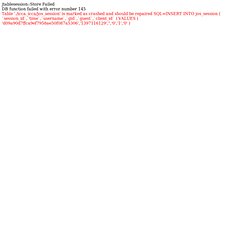 Material Didáctico - Links
Crucigramas y otros juegos Aprenda Jugando:
Der monolinguale Sprachkurs "Wieso nicht?" ist eine Sammlung von 20 Audiofolgen mitten aus dem Alltag in Deutschland, Österreich und der Schweiz. Der Kurs deckt das Niveau B1 des Europäischen Referenzrahmens ab und richtet sich an Lerner der Mittelstufe.
Wieso nicht? | Deutsche Welle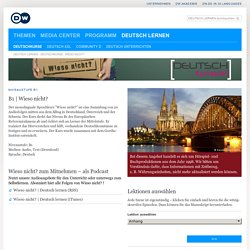 DaF-Seite R. Kinas (Übungen, Kontakte, Fun, BPLK)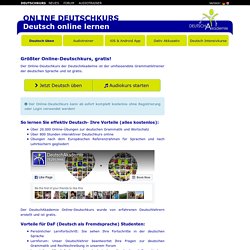 Online Deutschkurs - Online Deutsch lernen
Der Online-Deutschkurs der DeutschAkademie ist der umfassendste Grammatiktrainer der deutschen Sprache und ist gratis. So lernen Sie effektiv Deutsch- Ihre Vorteile (alles kostenlos):
German for Music Lovers
Toms Deutschseite - Links
Canal de DeutschOnlineLernen‬‏