Deutsch lernen
Teaching Materials • Lehrmaterialien
Below you'll find a list of the grammar worksheets I've compiled over the last few years.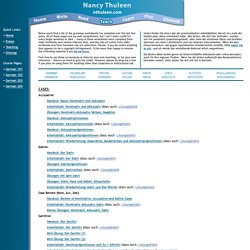 willkommen
Die Tauschbörse Unterricht
www.moodlefundgrube.de oder www.gottfried-prokein.de/moodle/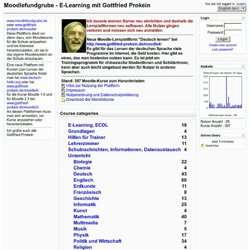 Moodlefundgrube - E-Learning mit Gottfried Prokein
TRENNBARE VERBEN ODER VERBEN MIT PRÄFIX
Easy German
net - wir - Word Forms
Grammar
allemand / deutsch als fremdsprache / german / aleman
Videos and exercises
Free tv channels online Tvrob.com
DIX: Diccionario Alemán - Castellano
Germanistik.org. El portal del alemán y la Germanística en España
Teaching Materials • Lehrmaterialien
Termine für ÖSD-Prüfungen - Willkommen - Österreichisches Sprachdiplom Deutsch ÖSD
Watch
Grammar
Watch
Our livebinder grammar collection
Author of binders: uschi1 Email this Shelf Post to Twitter or Facebook Embed this Shelf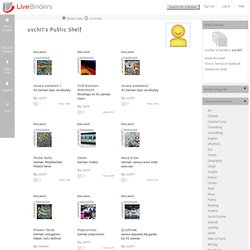 Spezialreiseveranstalter TravelWorks gibt saisonalen Rabatt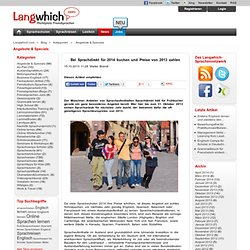 Fremdsprachenblog | Angebote & Specials
Deutsch - warum nicht? | Deutsche Welle
Deutsche Welle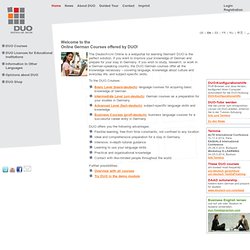 Online - Online-Deutschkurse von DUO
The Deutsch-Uni Online is a webportal for learning German!
studio d - Grundstufe: A1 und A2 : Deutsch als Fremdsprache Lerner-CDs | 468.6 440.3 Mb
studio d - Grundstufe: A1 und A2 : Deutsch als Fremdsprache Lerner-CDs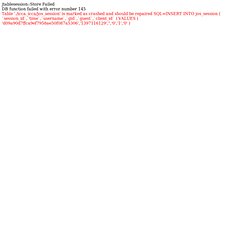 Material Didáctico - Links
Crucigramas y otros juegos Aprenda Jugando:
Wieso nicht? | Deutsche Welle
DaF-Seite R. Kinas (Übungen, Kontakte, Fun, BPLK)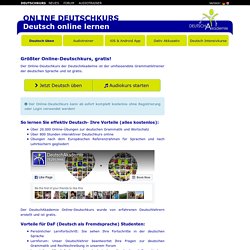 Online Deutschkurs - Online Deutsch lernen
Der Online-Deutschkurs der DeutschAkademie ist der umfassendste Grammatiktrainer der deutschen Sprache und ist gratis. So lernen Sie effektiv Deutsch- Ihre Vorteile (alles kostenlos):
German for Music Lovers
Toms Deutschseite - Links
Teaching Materials • Lehrmaterialien
Lingua TV | Lingorilla
Canal de DeutschOnlineLernen‬‏