Blogs
Grim Times
Who the hell is this guy? Thoughts on being a career VC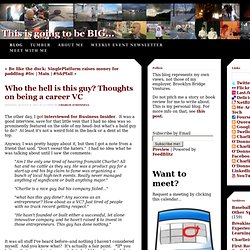 The other day, I got interviewed for Business Insider . It was a good interview, save for that little vein that I had no idea was so prominently featured on the side of my head--but what's a bald guy to do? At least it's not a weird fold in the back or a dent at the top. Anyway, I was pretty happy about it, but then I got a note from a friend that said, "Don't sweat the haters." I had no idea what he was talking about until I saw the comments: "Am I the only one tired of hearing from/abt Charlie?
WallStreetOasis.com | Your Finance Community. Advice on Finance Interviews and Careers in Finance.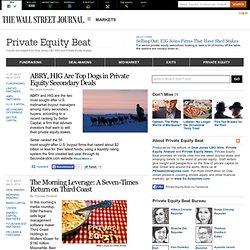 Private Equity Beat
The feeding frenzy to reclaim cash from one of private equity's biggest bets- the $45 billion buyout of the Texas utility once known as TXU Corp. – has begun. As Energy Future Holdings, the holding company set up by investors Kohlberg Kravis Roberts & Co., Goldman Sachs Group Inc.'s GS Capital Partners, and TPG Capital for TXU's assets, struggles under its debt load, creditor Aurelius Capital has fired a new shot against the utility and its investors. The New York hedge fund is suing the company, and its executives and directors, for $725 million in unpaid interest.
Going Private
The Leveraged Sell-Out
Private Equity Portfolio Operations
Deal Journal
The oddity of the first quarter M&A market wreaked havoc upon the league tables. The volume of mergers and acquisitions done in the first three months of the year rose 8% from the same period a year ago, with a total of $598 billion of transactions announced, according to Dealogic. That included five global deals worth over $10 billion, a change of pace after a dearth of large deals in the past few years.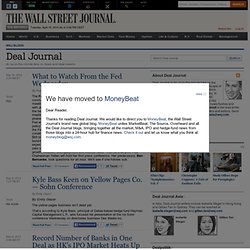 peHUB