Blogs
Grim Times
Who the hell is this guy? Thoughts on being a career VC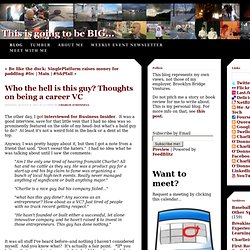 The other day, I got interviewed for Business Insider. It was a good interview, save for that little vein that I had no idea was so prominently featured on the side of my head--but what's a bald guy to do? At least it's not a weird fold in the back or a dent at the top. Anyway, I was pretty happy about it, but then I got a note from a friend that said, "Don't sweat the haters." I had no idea what he was talking about until I saw the comments: "Am I the only one tired of hearing from/abt Charlie?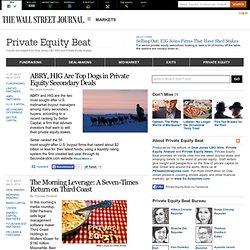 Private Equity Beat
Chinese entrepreneurs have just started to do overseas deals, but they are already acting like major private equity firms, and sometimes besting them at their own games. In China, overseas investments have long been the province of state-owned companies, seeking out natural resources to feed the country's growing demand. The new wave of entrepreneurs are starkly different from the bureaucrats managing those behemoths. They have succeeded in China's hypercompetitive business world, and their focus is mainly financial returns.
Going Private
The Leveraged Sell-Out
Private Equity Portfolio Operations
Deal Journal
Dish Network Corp.'s surprise $25.5 billion bid for Sprint Nextel Corp. may leave the No. 4 carrier T-Mobile with a tougher hand to play in a consolidating wireless market. Associated Press Sprint's deal with satellite-TV provider Dish would likely include Sprint's planned acquisition of Clearwire Corp., bringing together a massive amount of spectrum under a company with a large pile of debt.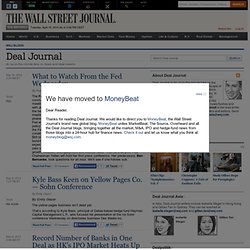 peHUB