Hasantayyar
Hasan Tayyar Beşik
özetler iyidir :
Strategies for Reducing Wasted Space in MongoDB ObjectRocket Blog | ObjectRocket Blog - Industrial Strength MongoDB. Appboy is the world's leading marketing automation platform for mobile apps.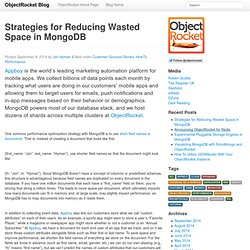 We collect billions of data points each month by tracking what users are doing in our customers' mobile apps and allowing them to target users for emails, push notifications and in-app messages based on their behavior or demographics. MongoDB powers most of our database stack, and we host dozens of shards across multiple clusters at ObjectRocket. Checking if a document exists - MongoDB slow findOne vs find. Hayat Ağacı ~ The Tree Of Life ~ (2010_2011) Khalkida davası. YSlow for Command Line. Twitter: Yours to discover. Using A Graph Database To Power The "Web of Things" Bio Rick Bullotta is the co-founder and CTO of ThingWorx, a pioneer in the emerging field of real-world aware applications.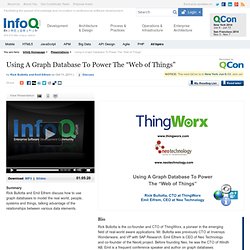 Mr. Counting Unique Items with Map-Reduce | The MongoDB Cookbook. Credit: Kyle Banker Problem You have a collection that stores pageviews by user, and you want to count the total number of unique user visits per day using map-reduce.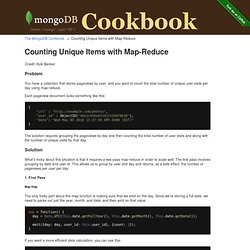 Each pageview document looks something like this: The solution requires grouping the pageviews by day and then counting the total number of user visits and along with the number of unique visits for that day. Solution. How does foursquare generate their user IDs. Tayyar amaçsızca açtı bu blogu. Kahrolsun Stalinistler!
---