Knowledge
13 Ways The Recession Has Changed How Millennials View Work. Greek and Roman Materials. Get Your Walk Score - Find Walkable Apartments and Rentals. 公害問題 | 経済のにほんご [English] こうがいもんだい pollution problem 17 Words Total.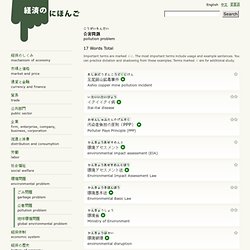 Facebook. Will Smith shares his secrets of success. Forgetting is Key to a Healthy Mind. Mind & Brain Features December 23, 2011 Email.
How to Win Friends and Influence People by Dale Carnegie - StumbleUpon. Top 10 Things Every Budding Foodie Should Know - StumbleUpon. You're probably right.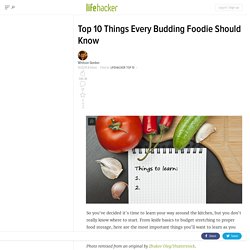 Or you could be like me, a single young male living on his own, never washes hands, cleans kitchen once every other week, ignores best before dates, forgets to throw away old food (and leave it in the fridge until I finally notice), have a cat running around the house. I have never had food poisoning. Guess either I built up a strong enough immune system, or I'm doing just the bare minimum so that I don't get sick.... Find quotes about anything and everything - q.uote.it - StumbleUpon. Philosophy Timeline - StumbleUpon. A&[Internet Encyclopedia of Philosophy] - StumbleUpon. Celebrity Types - Overview - StumbleUpon. 30 Things to Stop Doing to Yourself - StumbleUpon.
Post written by: Marc Chernoff Email When you stop chasing the wrong things you give the right things a chance to catch you.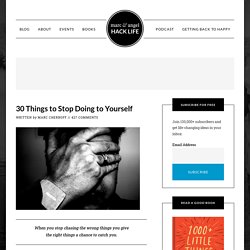 As Maria Robinson once said, "Nobody can go back and start a new beginning, but anyone can start today and make a new ending." Nothing could be closer to the truth. Reiterate the Other Person's Argument | Ways to Win People Over. As an online journalist, I often get yelled at for something I've written.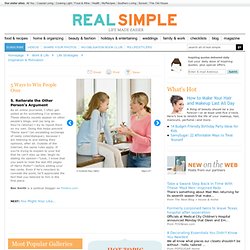 These attacks usually appear on other people's blogs, and (as long as they're rational) I try to repost them on my own. Doing this helps prevent "flame wars" (an escalating exchange of nasty cyberdialogue), because I am listening to and stating their opinions, after all. Outside of the Internet, the same rules apply. BBC Science | Human Body and Mind | Pyschology Tests & Surveys - StumbleUpon. Personality Quiz - StumbleUpon. 25 clever ideas to make life easier - StumbleUpon.
Via: amy-newnostalgia.blogspot.com Why didn't I think of that?!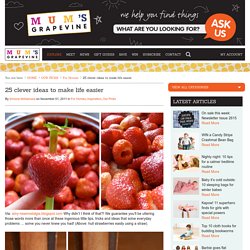 We guarantee you'll be uttering those words more than once at these ingenious little tips, tricks and ideas that solve everyday problems … some you never knew you had! (Above: hull strawberries easily using a straw). Via: apartmenttherapy.com Rubbing a walnut over scratches in your furniture will disguise dings and scrapes. The 48 Laws of Power - Wikipedia, the free encyclopedia - StumbleUpon.
Background[edit] Greene initially formulated some of the ideas in The 48 Laws of Power while working as a writer in Hollywood and observing that today's power elite shared similar traits with powerful figures throughout history.[4] In 1995, Greene worked as a writer at Fabrica, an art and media school, and met a book packager named Joost Elffers.[6][9] Greene pitched a book about power to Elffers and six months later, Elffers requested that Greene write a treatment.[6] Although Greene was unhappy in his current job, he was comfortable and saw the time needed to write a proper book proposal as too risky.[11] However, at the time Greene was rereading his favorite biography about Julius Caesar and took inspiration from Caesar's decision to cross the Rubicon River and fight Pompey, thus inciting the Great Roman Civil War.[11] Greene would follow Caesar's example and write the treatment, which later became The 48 Laws of Power.[11] He would note this as the turning point of his life.[11]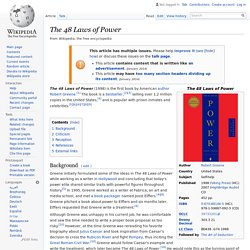 &Seven Blunders of the World& by Mahatma Gandhi - StumbleUpon.
---