Technology On this page you will find the best Windows software for all your needs. Over 95% of listed apps are free. We've taken the effort to categorize the apps and picked only those we believe to be the best ones and which will most likely be useful to you.
As web professionals, we're always looking for ways to improve our knowledge and skills. Tips, tricks and checklists are often one of the most underused yet potentially useful models of providing great, quick and easy to follow pieces of useful information.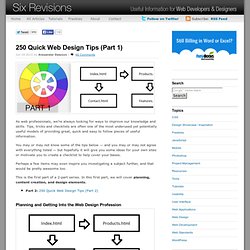 There's a lot of talk going around about Google's new social network and how it's heavily influenced by Facebook, but truth be told, how could they build Google+ without taking a noteor two from the world's most popular social network?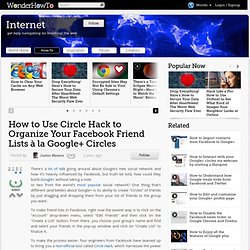 How to Use Circle Hack to Organize Your Facebook Friend Lists à la Google+ Circles « How-To News