Bigheadred American Dream World Network
Korg mini-KP Effects Processor MINIKP B
The mini KP from Korg , is a portable effects processor that utilizes a "touch-screen" pad to control various aspects of the unit's operation. Moving a finger left to right across the pad controls certain aspects of the sound. Moving it up and down controls other set of parameters. Since different effect parameters are assigned to the X-axis and Y-axis of the touch-pad, the user is able to control multiple parameters at the same time, for example varying the delay time and the feedback simultaneously, a function that in conventional processors would require two-handed operation. It's also easy to apply complex effects by rubbing or tapping the pad with a fingertip.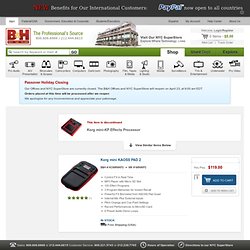 Spaces
Summify - Learning And Social Networks
Two days ago I taught the first of two public classes about Google+ at my library . Three days after the private beta opened on June 28th, I scheduled the classes…figuring that by the time the class dates rolled around, I'd have something to say. They became part of our library's summer Tech Boot Camp class series –20 tech classes from July to September. I didn't realize that I was the first librarian teaching a Google+ class until people started pointing it out to me and asking for my class outline, learning plan, slides, etc. Good news: I'll share what I have.
My Google+ Class @ the Library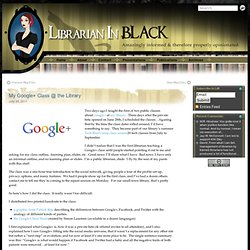 Google Search has always been about finding the best results for you. Sometimes that means results from the public web, but sometimes it means your personal content or things shared with you by people you care about. These wonderful people and this rich personal content is currently missing from your search experience. Search is still limited to a universe of webpages created publicly, mostly by people you've never met. Today, we're changing that by bringing your world, rich with people and information, into search.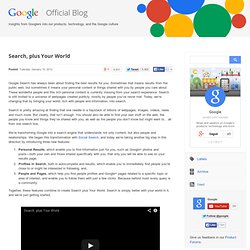 BIGHEADREDWORLDTV - Create Your Own TV Channel