Fashion Related Links
Hakone est un joli coin de campagne, à environ 1h30 de train de Tokyo. On peut suivre un parcours pour admirer la nature environnante. Au choix: trams, téléphériques, balade à pied, et même bateaux de pirate ! Il y a aussi un grand nombre de musées (ça vaut le coup de rester deux jours ). Mais grâce à ses sources chaudes, la spécialité de la région, c'est le Honsen !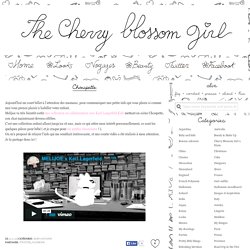 StyleJunkee | Womens Fashion | Womens Clothing and Womens Style Online.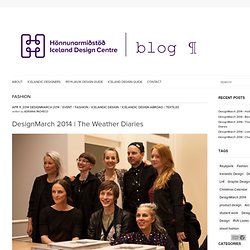 Fashion | Iceland Design Centre | BLOG
DesignMarch 2014 | The Weather Diaries During DesignMarch 2014 the Nordic House held the exhibition The Weather Diaries, after the Nordic Fashion Biennale took part in Frankfurt. The exhibition was curated by the photographer duo Cooper&Gorfer, who were commissioned to create a photographic exhibition interpreting fashion from Iceland, Greenland and the Faroe Islands. The exhibition showed… Read more share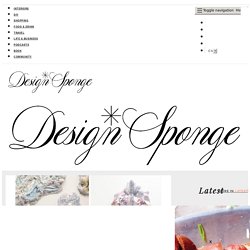 One of my biggest goals on the site this year, as well as Kristina's, was to expand the type of kitchen and food related content we offer. Kristina has posted over 300 delicious recipes on Design*Sponge so far, but we wanted to dig deeper and learn more about the people behind those recipes. From what their daily lives are like and what tools they swear by to what inspires them and the work they create, this year we're adding a few new columns in the food section that are devoted to bringing you the same sort of practical information, tips and tools that our new design columns do. With that in mind, we're thrilled to kick off a new series that celebrates cooking tools that chefs and bakers swear by- and tips for using them.
Creative Curio » Learn, discuss and explore the realm of Graphic Design.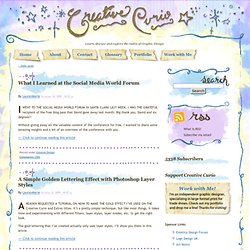 What I Learned at the Social Media World Forum By LaurenMarie November 16, 2009 – 10:23 am I went to the Social Media World Forum in Santa Clara last week. I was the grateful recipient of the free blog pass that David gave away last month. Big thank you, David and six degrees!!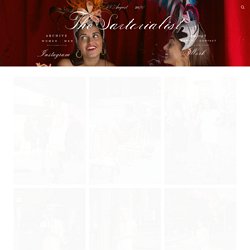 Friday, April 4, 2014 On the Street……Sixteenth St., New York Yes, it's still that cold in New York! I love how the b&w of the image places the focus on the texture of these two beautiful coats! (the people seem to be beautiful too) Thursday, April 3, 2014
Design Crack
39thandbroadway.com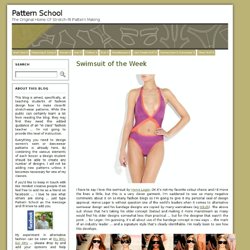 I have to say I love this swimsuit by Herve Leger . OK it's not my favorite colour choice and I'd move the lines a little, but this is a very clever garment. I'm saddened to see so many negative comments about it on so many fashion blogs so I'm going to give it my personal seal of design approval. Herve Leger is without question one of the world's leaders when it comes to alternative swimwear design and his bandage designs are copied by many wannabees (eg Mikoh ). The above suit shows that he's taking his older concept (below) and making it more mainstream as many would find his older designs somewhat less than practical … but for the designer that wasn't the point … for Leger, I'm guessing, it's all about use of the bandage concept in new ways … the mark of an industry leader … and a signature style that's clearly identifiable. I'm really keen to see how this develops.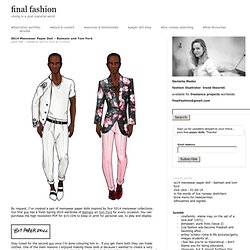 final fashion
I am five years old. I am playing in the snow with my brother. We go out into the snow almost every day under vivid blue skies, surrounded by pine trees on every side, by the house of pine logs.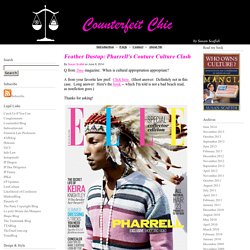 Counterfeit Chic
American Vogue's March iPad edition is a fresh, surprising embrace of technology, from the Harry Potter-esque preening and posing portrait of Beyoncé on the cover to music clips to a video interview with Alber Elbaz. The future of magazines is finally here. Perhaps the most eye-opening part of the issue, however, is a feature by Hamish Bowles on Céline cult designer Phoebe Philo, who not only revived the brand but created a new and influential version of chic minimalism. She also created the perfect handbag -- but I digress.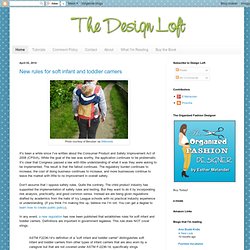 It's been a while since I've written about the Consumer Product and Safety Improvement Act of 2008 (CPSIA). While the goal of the law was worthy, the application continues to be problematic. It's clear that Congress passed a law with little understanding of what it was they were asking to be implemented. The result is that the fallout continues. The regulatory burden continues to increase, the cost of doing business continues to increase, and more businesses continue to leave the market with little to no improvement in overall safety. Don't assume that I oppose safety rules.
The Design Loft
Fashion mission.nl | Fashion Style Guide | Fashion, Style and Beauty Directory - Fashionmission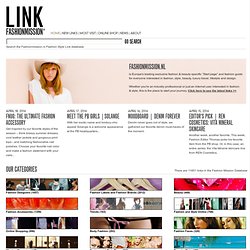 January 16, 2014 1 item | 3 looks | ClosedA core piece of a contemporary wardrobe, a green army jacket in traditional utilitarian style. This is how you create 3 different looks with the Closed Morningside Army Jacket... January 15, 2014 Trends SS2014 PART 3: RomanticLace, embroidery and bohemian influences. Think: breezy blouses, stunning frilled skirts and little white dresses.
First we fell in love with the city-ready look of Skora, a new "natural" sneaker brand from Portland, Oregon. Then we fell in love with the shoe itself. Since we received a pair, it is pretty much all we've been wearing around town, on the beach or running, to the gym, to work, to yoga.
Suerte Tequila: Award Winning Blanco, Reposado and Anejo Branding is the main factor that always initially intrigues me about new products. The discovery of a new product that… continue foodies, foragers, forays & fun
Access Fashion Online | Trends | Knitting | Crochet | High fashion needlework and textiles.
Fashion Incubator
Smashing Darling
Style Bubble
Fashion, Clothes, Garments, Accessories, Bags, Shoes, Fashion Jewellery, Cosmetics
The 25 Best Fashion Design Blogs on the Internet — CosBlog!
20 Beautiful Handbags for 2012
20 Inspiring and Stylish Photographs
Alexander McQqueen Fall/Winter Collection for Men