Fashion Related Links
The cherry blossom girl. StyleJunkee | Womens Fashion | Womens Clothing and Womens Style Online. Fashion | Iceland Design Centre | BLOG. DesignMarch 2014 | The Weather Diaries During DesignMarch 2014 the Nordic House held the exhibition The Weather Diaries, after the Nordic Fashion Biennale took part in Frankfurt.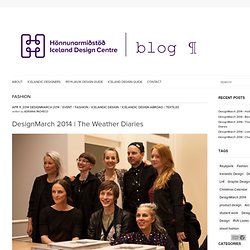 The exhibition was curated by the photographer duo Cooper&Gorfer, who were commissioned to create a photographic exhibition interpreting fashion from Iceland, Greenland and the Faroe Islands. The exhibition showed… Read more share. DapperLou.com | Men's Fashion Blog | Street Style. Design*Sponge | Your home for all things Design. Home Tours, DIY Project, City Guides, Shopping Guides, Before & Afters and much more. Creative Curio » Learn, discuss and explore the realm of Graphic Design. Stylehive. ADVANCED STYLE. The Sartorialist.
Design Crack. 39thandbroadway.com. Pattern School. Final fashion. Counterfeit Chic. The Design Loft. Fashion mission.nl | Fashion Style Guide | Fashion, Style and Beauty Directory - Fashionmission. SHOWstudio - The Home of Fashion Film. Fashion. First we fell in love with the city-ready look of Skora, a new "natural" sneaker brand from Portland, Oregon.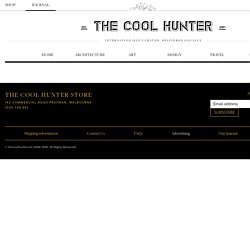 Then we fell in love with the shoe itself. Since we received a pair, it is pretty much all we've been wearing around town, on the beach or running, to the gym, to work, to yoga. Fashion Indie | Fashion & Style 2012. Independent Fashion Bloggers. HAUTE NATURE. Access Fashion Online | Trends | Knitting | Crochet | High fashion needlework and textiles.
Design Scene - Fashion, Photography, Style & Design. Fashion Incubator. TRENDLAND: FASHION & TREND BLOG + ART + DESIGN + PHOTOGRAPHY. Smashing Darling. Style Bubble. Fashion, Clothes, Garments, Accessories, Bags, Shoes, Fashion Jewellery, Cosmetics. The 25 Best Fashion Design Blogs on the Internet — CosBlog!
20 Beautiful Handbags for 2012. Beautiful Handbags for 2012 it is an article for every woman who want to be informed for the upcoming trends of 2012.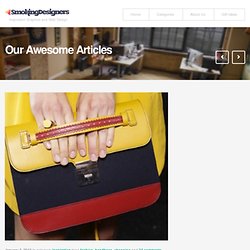 This article includes a variety of different handbags that will be worn winter, spring and summer. Big clutches, small shoulder bags and tiny bags are the most popular this season. However don't forget totes and weekend bags that will fit in every look or foldovers witch was in fashion for a long time and also will stay this season with various colors, sizes and prints, the satchel bags witch are very comfortable and chain handles that it's inspired from Coco Chanel. After being informed about the fresh new trends I'm presenting you the most beautiful bags I've found. 20 Inspiring and Stylish Photographs. Inspiring and Stylish Photographs is a similar article as the posts of a series we've done.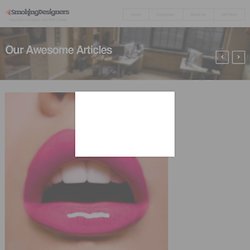 We decide to stop this series "Daily Fashion" and continue with an independent post that we will post it transient. The content of these articles will be inspirational photographs that have relations with fashion. Shoes, Bags, Clothes, Accessories and more in a combination of style will be your trigger for your personal creative look. I hope you'll enjoy these inspiring & stylish photographs! Alexander McQqueen Fall/Winter Collection for Men. Alexander McQqueen Fall/Winter Collection for Men is an article with a presentation of new designs for 2012.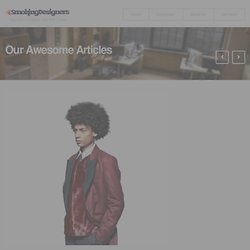 As you know Alexander Mcqueen had been a really extreme fashion designer and as follows you can see below some extreme designs that may doesn't represent every man though there are other designs that will be more comfortable to have it in your closet most of you. Tell me your opinion about Alexander McQueen Fall/Winter Collection for Men and enjoy! SmokingDesigners | Graphic Design Fashion and Photography.
---