Conneries
mauvaisgout.net
english français Mauvaisgout.net is a collective gallery of curious, silly and unusual images (mauvais goût mean "bad taste" in french). Anyone can add a clip that will be automatically cropped, resized and added to the grid. The whole constitute a kind of digital living poster glorifying the deviance of the visual world around us. Mauvaisgout.net est une galerie collective d'images curieuses, ridicules et insolites.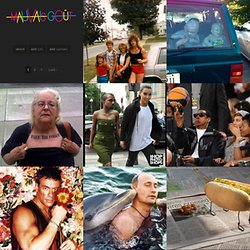 Pipotronic
La webradio de l'improbable et de l'inouï : accueil - Bide et Musique
Désencyclopédie
Tic tac tic tac tic tac... drrrrrrriiiiiiiiiiiNNNNNNNNNNNG Lundi 1er avril. 4h32 du matin Oh putain 4h32, je suis à la bourre moi. Vite avant que les vieux ne se réveillent. Mon frangin, pas de danger qu'il émerge avant 11 heures du mat. Le loser.
SCORE With Tron-a-Sutra (NSFW) Whoa. Look what we found in the mainframe. Let's say you're a 15-year-old boy nerd looking to SCORE. Real life experience has been... limited. (Ok, you're a virgin.)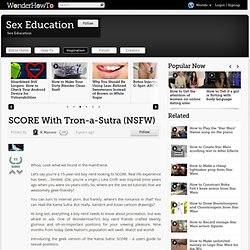 SCORE With Tron-a-Sutra - NSFW « Wonderment Blog
FilmskiMars 1970Brigitte Bardot Esquire Juillet 1970Dustin Hoffman BravoAvril 1971Mick Jagger ABC Film ReviewJuin 1971Dustin Hoffman Télé 7 Jours Aout 1971Marilyn Monroe Télé 7 JoursOctobre 1971Chaplin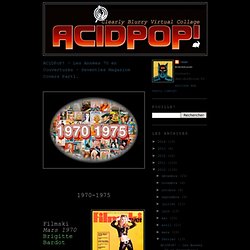 ACiDPoP! - Les Années 70 en Couvertures - Seventies Magazine Covers Part1.