Udaipur Info
What Happens When You Live Abroad. A very dependable feature of people who live abroad is finding them huddled together in bars and restaurants, talking not just about their homelands, but about the experience of leaving.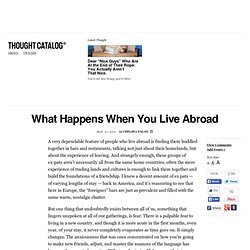 And strangely enough, these groups of ex-pats aren't necessarily all from the same home countries, often the mere experience of trading lands and cultures is enough to link them together and build the foundations of a friendship. I knew a decent amount of ex pats — of varying lengths of stay — back in America, and it's reassuring to see that here in Europe, the "foreigner" bars are just as prevalent and filled with the same warm, nostalgic chatter. Humanitarian aid and catering conflicts. In Biafra in 1968, a generation of children was starving to death.
This was a year after oil-rich Biafra had seceded from Nigeria, and, in return, Nigeria had attacked and laid siege to Biafra. Foreign correspondents in the blockaded enclave spotted the first signs of famine that spring, and by early summer there were reports that thousands of the youngest Biafrans were dying each day. Hardly anybody in the rest of the world paid attention until a reporter from the Sun, the London tabloid, visited Biafra with a photographer and encountered the wasting children: eerie, withered little wraiths. The paper ran the pictures alongside harrowing reportage for days on end. Soon, the story got picked up by newspapers all over the world.
Non-Government Funding by Subject -Grants Development - Cal Poly. Listed by Subject Agriculture General, Food Science Architecture Business Economics, Industry/Free Enterprise, Non-Profit Research Education.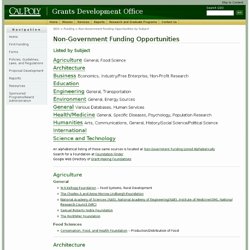 India images
Ngo-list-udaipur. List of the approved Incredible India Bed Breakfast Establishments in.
---