Startingsmallllc
Downhomeamy. 9rules. Big Cartel » Bringing the Art to the Cart. BAKERY - we bake businesses. Wonderboy Clothing. Genius jones | design for a new generation™ | bugaboo, quinny, nettocollection, nurseryworks, stokke, duc duc, skip hop, baby strollers, modern kids furniture, toys, clothing. Oeuf. Beebee Mod - Home. Ashes & Milk. Modern Shows. Punch'n'Cuddle.
Famille Summerbelle. Bybodesign. Minor details. Little Whispers - exclusive Baby Clothes and Gifts. OrangeBeautiful | best viewed at 1024x768+ Sparkability | Better things for kids. Petunia Pickle Bottom :: Baby Chic. Fawn&forest. Home. Blog Design by Blog Designers - The Blog Studio | Home. Handmade and Artisan - Jewelry, Clothing, Art, Wedding Invitations, Food - 1000 Markets. Welcome to romp. Welcome to Shawn and Frank! Boopalina + bebe™ l eco modern baby design™: A Beginner's Guide to Setting up a Successful Online Store. Online selling is by no means a simple task.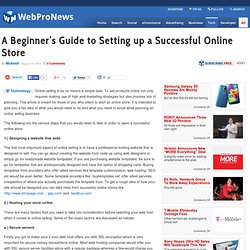 To sell products online not only requires making use of high end marketing strategies but also involves lots of planning. This article is meant for those of you who intent to start an online store. It is intended to give you a fair idea of what you would need to do and what you need to avoid while planning an online selling business. The following are the various steps that you would need to take in order to open a successful online store 1.) §.
Terry Rich Australia The best beach robes, coverups and swim essentials to keep your family covered for swim time.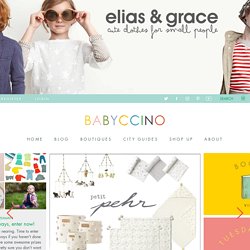 Miou Kids New arrivals for spring! Beautiful, hand-crocheted clothing for babies and children, made from 100% organic cotton. BabyFashionLab. Wall art for the modern kid. Websites that work for your business · Design 4 Results. Minimoderns.
---