Prison Industrial Complex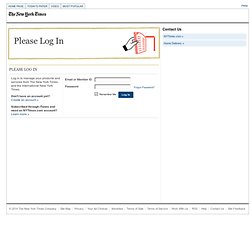 Probation Fees Multiply as Companies Profit
When she was next pulled over, she was, of course, driving without a license.
Probation Fees Multiply as Companies Profit
The harm of solitary confinement in prisons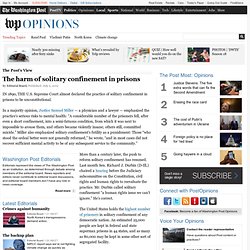 IN 1890, THE U.S. Supreme Court almost declared the practice of solitary confinement in prisons to be unconstitutional.
Gaming the System: How the Political Strategies of Private Prison Companies Promote Ineffective Incarceration Policies — Justice Policy Institute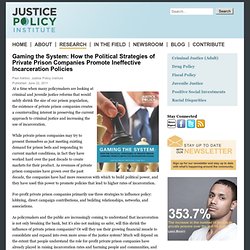 Paul Ashton, Justice Policy Institute Published: June 22, 2011
Gaming the System (full report)
National - Andrew Cohen - An American Gulag: Descending into Madness at Supermax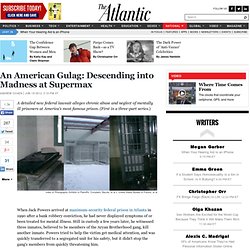 A detailed new federal lawsuit alleges chronic abuse and neglect of mentally ill prisoners at America's most famous prison. (First in a three-part series. ) Index of Photographic Exhibits to Plaintiffs' Complaint, Bacote, et al v.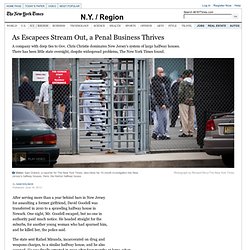 The state sent Rafael Miranda, incarcerated on drug and weapons charges, to a similar halfway house, and he also escaped. He was finally arrested in 2010 after four months at large, when, prosecutors said, he shot a man dead on a Newark sidewalk — just three miles from his halfway house. Valeria Parziale had 15 aliases and a history of drugs and burglary.
In New Jersey Halfway Houses, Escapees Stream Out as a Penal Business Thrives
At Bo Robinson, a Halfway House in New Jersey, Bedlam Reigns
Ms. Falcone was an inmate at the Albert M.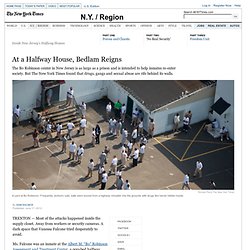 It was a car that landed Mr. Harris in New Jersey's troubled system of halfway houses. In May 2009, the police pulled him over in a Mazda Millenia he had recently bought and found that he had not yet registered or insured it.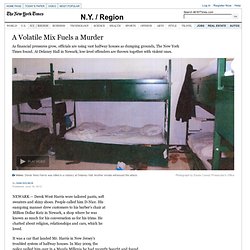 At a New Jersey Halfway House, a Volatile Mix Fuels a Murder
Louisiana Incarcerated - NOLA.com