Art
Oliver Vernon. Featured Geek Artist: Coran "Kizer" Stone - This Art is Awesome! There are so many artists in the world that do such great work, we want to try and give exposure to as many of them as we can so we've starting a Featured Artist column that will focus on one artist, and a collection of their work.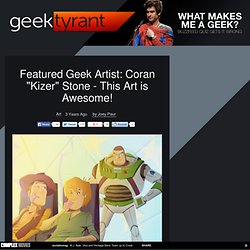 This week we featured two pieces of Geek Art from Deviant Art user Kizer180 also known as Coran "Kizer" Stone, and . These are just a couple of pieces from the artist awesome collection of work. I love this guys stuff, and I dig his style. How to Draw Expressions.
Boy, I didn't know what I was getting myself into when I started this.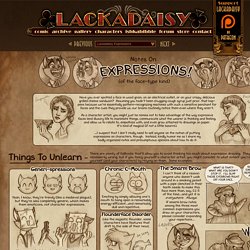 I've had requests for some sort of expressions tutorial dating back a while now, so I figured, "Sure! I can explain expression drawing...and it'll be way better than all those tutorials out there that are nothing but charts of generic expressions. Yeah! Just give me a day or two to whip something up... " Um. A Woman From Inside Out. Matheus Lopes.
Manifesto, traditional art, mixed media Building a galaxy, digital art, mixed media Alternate ending, digital art, mixed media Ace of Wands, digital art, mixed media.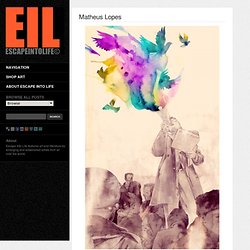 Awesome Character Illustrations by Pablo Lobato. The Art of Claire Hummel. Claire Hummel was born and raised in the quiet hamlet of Los Angeles, California.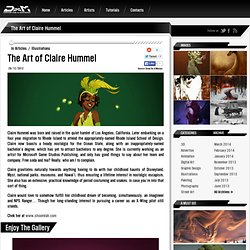 Later embarking on a four year migration to Rhode Island to attend the appropriately-named Rhode Island School of Design, Claire now boasts a heady nostalgia for the Ocean State, along with an inappropriately-named bachelor's degree, which has yet to attract bachelors to any degree. She is currently working as an artist for Microsoft Game Studios Publishing, and only has good things to say about her team and company. Free soda and tea? 30 Stunning and Inspirational Comic Covers. In the past it was rejected as a secondary form of art, the 20th century transformed comics into a mass medium.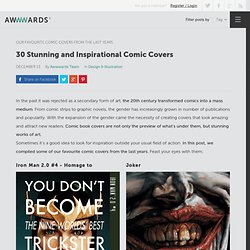 From comic strips to graphic novels, the gender has increasingly grown in number of publications and popularity. With the expansion of the gender came the necessity of creating covers that look amazing and attract new readers. Comic book covers are not only the preview of what's under them, but stunning works of art. Sometimes it's a good idea to look for inspiration outside your usual field of action.
Cinema/Movies
British Rubbish: Shadow Art. 2Photo. Photography. Black Women Cigar. Andrew Archer. Pano4 (JPEG Image, 1500 × 761 pixels) Shapes of Conscious.
---