Hannahague
Hannah
Revolution™ by LG (Certified Pre-Owned) Revolution by LG is a major wow–machine.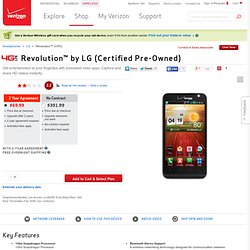 Superior speed is found when the 1GHz Snapdragon™ Processor and LG's 4G LTE modem combined with Verizon's 4G LTE Network. This power–trio makes it possible to download PowerPoint files, games and Apps in seconds. Shoot HD videos and share them instantly, seamlessly multitask and browse the web. Honestly, after one day with this device, you'll see mobile technology in a whole new way. Gudvangen, Norway. Women fashion shoes, boots, retro indie clothing & vintage clothes.
Wants never needs
Liked mixes. Tokin. Clothes. Tattoos. Radio - Listen to Free Internet Radio, Find New Music.
---