Tutorials
縛り基本 オープニング
Hair tying technique overview by prefet-de-manoeuvrie on deviantART
Nœud carré décoratif
Nœud carré décoratif
Bondage Tutorials on the Web
Tasuki-adaption
Bondage website, forum & community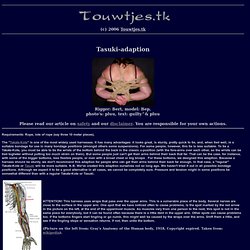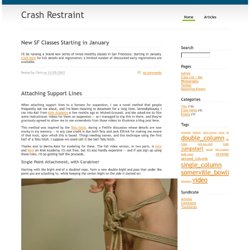 When attaching support lines to a harness for suspension, I use a novel method that people frequently ask me about, and I've been meaning to document for a long time.
Crash Restraint
Lapp Knot For Suspension Drops & Quick Transitions
R.A.R.E. - Introduction
Welcome to "RopeMarks Artistic Rope Exchange" or "R.A.R.E." for short. We often get questions about bondage, technical questions "how do you do this?", "how do you do that?"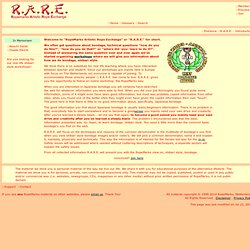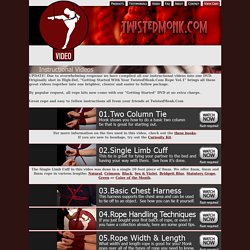 UPDATE! Due to overwhelming response we have compiled all our instructional videos into one DVD. Originally shot in High-Def, "Getting Started With Your TwistedMonk.Com Rope Vol.1" brings all these great videos together into one brighter, clearer and easier to follow package.
TwistedMonk.com
Tying the inverted-Y knot - -EM-'s Videos - FetLife
Rope Bondage Techniques! - Stricturism - FetLife
Handcuff Knot
Animated Knots by Grog | How to Tie Knots | Fishing, Boating, Climbing, Scouting, Search and Rescue, Household, Decorative, Rope Care,
RopeTopia
Tutorials | RopeTopia
Kikkou -- Randa Mai, Shiko Shima, Shibari Tutorials, Study the Art of Japanese Rope Bondage
HOW TO TIEUP