For Later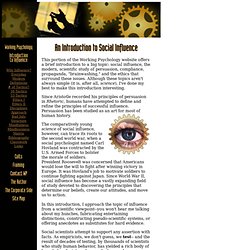 This portion of the Working Psychology website offers a brief introduction to a big topic: social influence, the modern, scientific study of persuasion, compliance, propaganda, "brainwashing," and the ethics that surround these issues. Although these topics aren't always simple (it is, after all, science), I've done my best to make this introduction interesting. Since Aristotle recorded his principles of persuasion in Rhetoric, humans have attempted to define and refine the principles of successful influence.
With some of the most disturbing and tragic histories of any buildings in the US, asylums and hospitals are way beyond creepy . Many of them were built in the late 1800s, when "mental illnesses" (such as masturbation, menopause, and teenage rebellion) were considered dangerous enough to lock someone in an asylum. A pain-inflicting misunderstanding of mental illness combined with a chronic mistreatment of its sufferers meant that many people were never released and spent the remainder of their lives in these horrible institutions. In addition to asylums, many sanatoriums were constructed around this time to care for the poor and very sick.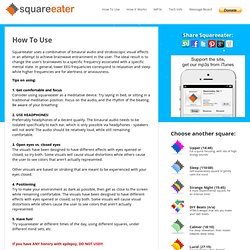 Squareeater uses a combination of binaural audio and stroboscopic visual effects in an attempt to achieve brainwave entrainment in the user. The ideal result is to change the user's brainwaves to a specific frequency associated with a specific mental state. In general, lower EEG frequencies correspond to relaxation and sleep while higher frequencies are for alertness or anxiousness.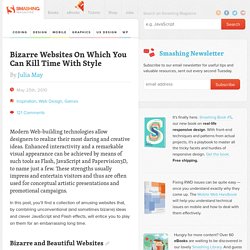 Advertisement Modern Web-building technologies allow designers to realize their most daring and creative ideas. Enhanced interactivity and a remarkable visual appearance can be achieved by means of such tools as Flash, JavaScript and Papervision3D, to name just a few. These strengths usually impress and entertain visitors and thus are often used for conceptual artistic presentations and promotional campaigns. In this post, you'll find a collection of amusing websites that, by combining unconventional (and sometimes bizarre) ideas and clever JavaScript and Flash effects, will entice you to play on them for an embarrassing long time.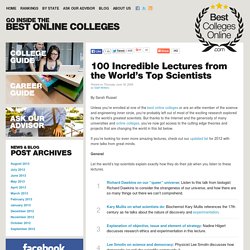 Posted on Thursday June 18, 2009 by Staff Writers By Sarah Russel Unless you're enrolled at one of the best online colleges or are an elite member of the science and engineering inner circle, you're probably left out of most of the exciting research explored by the world's greatest scientists. But thanks to the Internet and the generosity of many universities and online colleges, you've now got access to the cutting edge theories and projects that are changing the world in this list below. If you're looking for even more amazing lectures, check out our updated list for 2012 with more talks from great minds. General
Aggh. Everyone showed up clothed! Once upon a time, I suffered from glossophobia. This affliction touches billions. It's the fear of public speaking , even to a tiny group. I conquered it by discovering what makes people smile, nod, and listen carefully, because nothing calms you down faster than an interested audience.
This is the latest in a vague, meandering odyssey through Haruki Murakami's books that I've been making over the last few years, and I'd estimate I'm now about halfway through.
Tolstoy is my Cat: Review: 'South of the Border, West of the Sun' by Haruki Murakami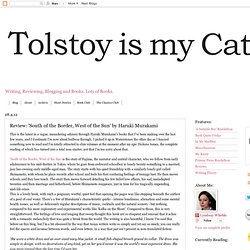 Violence puts wear and tear on kids' DNA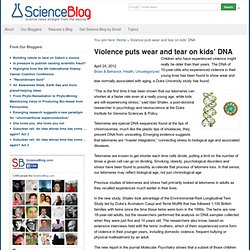 Children who have experienced violence might really be older than their years.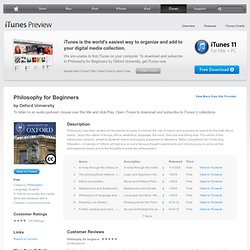 Description Philosophy has been studied for thousands of years.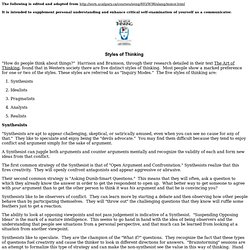 The following is edited and adapted from http://sern.ucalgary.ca/courses/seng/693/W98/alang/minor.html It is intended to supplement personal understanding and enhance critical self-examination of yourself as a communicator. Styles of Thinking