Sewing
Dancewear Lycra, New in items in In Fashion Fabrics store on eBay!
So back when I first started thinking about this steampunk thing, I remember considering the idea of bustles. I saw the various ways to make a bustle from wire. 'Too much trouble,' I thought, 'And too difficult to sit in.' So I settled for trying to create a bustle effect with flounces and floofs of fabric. A while back I bought and downloaded this pattern, which includes a pattern for a bustle pad or pillow.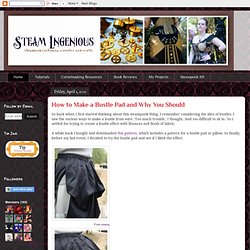 Steam Ingenious: How to Make a Bustle Pad and Why You Should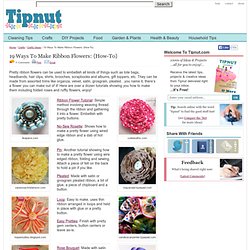 Pretty ribbon flowers can be used to embellish all kinds of things such as tote bags, headbands, hair clips, shirts, brooches, scrapbooks and albums, gift toppers, etc. They can be made from assorted trims like organza, velvet, satin, grosgrain, pleated…you name it, there's a flower you can make out of it!
70 Free Lingerie Sewing Patterns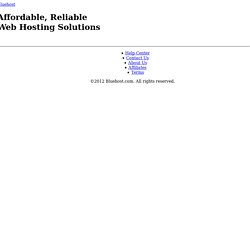 A "How To Draft and Make 1930′s Style Circular French Knickers" post. « SewVeraVenus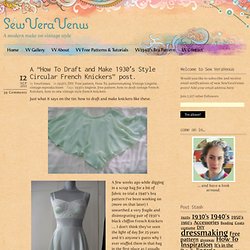 Just what it says on the tin: how to draft and make knickers like these.
How to sew a
Hyperbolic Blanket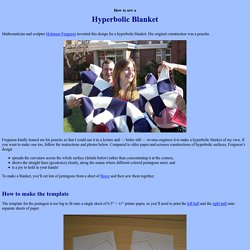 Home page
Sew Curvy Corsetry
tton Mix - Dressmaking - Fabric
Fabric Inspirations
Saints and Pinners – fabrics and patterns for crafts, quilting, fashion and home
Cutting Edge Fabric, Funky Fabric, Designer Fabric and Unusual Fabrics from Around the World
Buttonsgaloreandmore.com
Haberdashery Craft Shop | Buttons | Diamante | Sequins | Ribbons | Trimmings