Sewing
Dancewear Lycra, New in items in In Fashion Fabrics store on eBay!
So back when I first started thinking about this steampunk thing, I remember considering the idea of bustles. I saw the various ways to make a bustle from wire. 'Too much trouble,' I thought, 'And too difficult to sit in.' So I settled for trying to create a bustle effect with flounces and floofs of fabric. A while back I bought and downloaded this pattern, which includes a pattern for a bustle pad or pillow.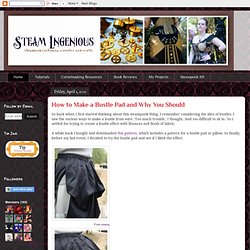 Steam Ingenious: How to Make a Bustle Pad and Why You Should
Cal Patch is a renaissance crafter, with know-how spanning the fields of crochet, pattern-making, sewing, embroidery, dyeing, printing, spinning, and beyond. She is the author of Design-It-Yourself Clothing, writes a blog, and can can be found teaching classes around New York state (and beyond). For this week's How-Tuesday, Cal will teach us how to make a custom pair of leggings. From taking measurements, to making the pattern, to sewing it all up, Cal will be with us each step of the way! I adore leggings.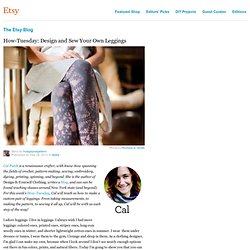 How-Tuesday: Design and Sew Your Own Leggings | The Etsy Blog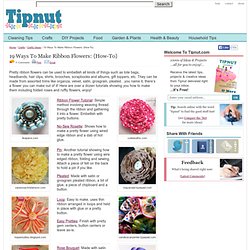 Pretty ribbon flowers can be used to embellish all kinds of things such as tote bags, headbands, hair clips, shirts, brooches, scrapbooks and albums, gift toppers, etc. They can be made from assorted trims like organza, velvet, satin, grosgrain, pleated…you name it, there's a flower you can make out of it! Here are over a dozen tutorials showing you how to make them including folded roses and ruffly flowers, enjoy! lisapace.com Ribbon Flower Tutorial: Simple method involving weaving thread through the ribbon and gathering it into a flower. Embellish with pretty buttons.
70 Free Lingerie Sewing Patterns Posted on | November 12, 2009 | 12 Comments Free lingerie sewing patterns are hard to find on the internet. While free skirt patterns and tote patterns abound, free lingerie sewing patterns require sifting through hundreds of sites to locate.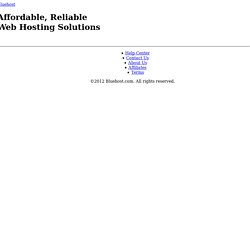 A "How To Draft and Make 1930′s Style Circular French Knickers" post. « SewVeraVenus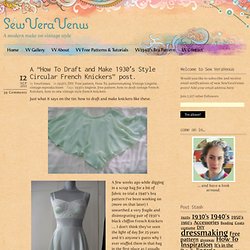 Just what it says on the tin: how to draft and make knickers like these. A few weeks ago while digging in a scrap bag for a bit of fabric to trial a 1940′s bra pattern I've been working on (more on that later) I unearthed a very fragile and disintegrating pair of 1930′s black chiffon French Knickers …. I don't think they've seen the light of day for 25 years and it's anyone's guess why I ever stuffed them in that bag in the first place as I usually keep study pieces in a more accessible place. However, a timely rediscovery as they're simple to draft and make, so perfect for this 'long time a comin' post .
How to sew a Mathematician and sculptor Helaman Ferguson invented this design for a hyperbolic blanket. His original construction was a poncho. Ferguson kindly loaned me his poncho so that I could use it in a lecture and — better still — reverse-engineer it to make a hyperbolic blanket of my own. If you want to make one too, follow the instructions and photos below.
Hyperbolic Blanket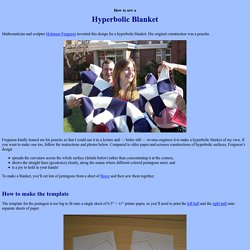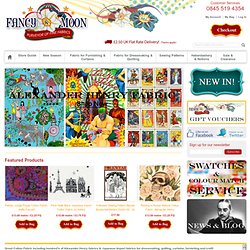 Home page
Featured Products £12.95 £17.50 WAS: £13.00 metre / £3.25 FQ SALE: £7.00 metre / £1.75 FQ Great Cotton Fabric including hundred's of Alexander Henry fabrics & Japanese Import fabrics for dressmaking, quilting, curtains, furnishing and craft!
Sew Curvy Corsetry
tton Mix - Dressmaking - Fabric
Fabric Inspirations
Saints and Pinners – fabrics and patterns for crafts, quilting, fashion and home
Cutting Edge Fabric, Funky Fabric, Designer Fabric and Unusual Fabrics from Around the World
Coats Crafts UK home
Buttonsgaloreandmore.com
Haberdashery Craft Shop | Buttons | Diamante | Sequins | Ribbons | Trimmings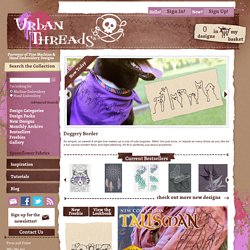 I love your designs, in fact they were what inspired me to begin embroidering again. - Abby A friend just told me about Urban Threads. I like it! Thank you for the great site. - Itrigonis I absolutely LOVE your site. You have the most unique designs I have seen.