Reading
CHS English/Language Arts
The Resource Shed - The Literacy Shed
Mobile 2012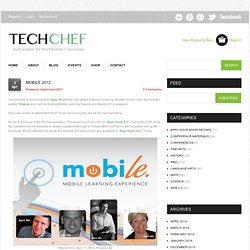 I am pleased to announce that "Appy Hours 4 U" has added a Mobile Learning Speaker Series.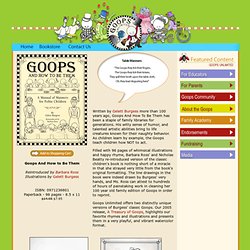 Written by Gelett Burgess more than 100 years ago, Goops And How To Be Them has been a staple of family libraries for generations. His witty sense of humor, and talented artistic abilities bring to life creatures known for their naughty behavior. As children learn by example, the Goops teach children how NOT to act.
Goops Unlimited: Quality storybooks and educational products for modern families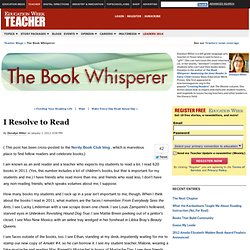 I Resolve to Read - The Book Whisperer
( This post has been cross-posted to the Nerdy Book Club blog , which is marvelous place to find fellow readers and celebrate books.) I am known as an avid reader and a teacher who expects my students to read a lot. I read 620 books in 2011. (Yes, this number includes a lot of children's books, but that is important for my students and me.) I have friends who read more than me, and friends who read less.