Library blog
marshavenuelibrary - home
Last week I had the opportunity to attend and present at the Alaskan Library Association Conference (#AKLA) in Anchorage. As a North Carolinian who grew up in the Pacific Northwest and was therefore forced to read at least one Jack London short story or novel every single year that I was in public school, (which is the reason why I know a) the exact temperature at which spit freezes and b) that if you're planning to eat your dog to survive in the arctic tundra, you'd better come up with a plan B because your dog will know), I was SOOO excited to visit Alaska. Something about all of those tales of dogsleds and wilderness must have sunk into my DNA as I couldn't wait to leave the lower 48 and plant my feet in snow covered Alaskan snow. In short, I had high expectations for this trip.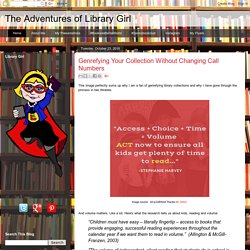 Arkansas School Facilities Manual Arkansas Library Media Wiki 21 st Century Skills as they apply to Library Media Centers http://www.21stcenturyskills.org/index.php?option=com_content&task=view&id=61&Itemid=120 (not a requirement, but a "catch phrase" for a set of frameworks that include Information Media and Technology Skills) An attempt to financially support this initiative on a federal level http://www.govtrack.us/congress/bill.xpd?bill=s110-1483 failed, but a modified bill has been introduced. Arkansas is not one of the 10 states that currently have state initiatives.
kansas Public Schools'  Library Media Center Standards
Library Success: A Best Practices Wiki - Library Success: A Best Practices Wiki
Welcome to Library Success: A Best Practices Wiki. This wiki was created to be a one-stop shop for great ideas and information for all types of librarians. All over the world, librarians are developing successful programs and doing innovative things with technology that no one outside of their library knows about. There are lots of great blogs out there sharing information about the profession, but there is no one place where all of this information is collected and organized. That's what we're trying to do. If you've done something at your library that you consider a success, please write about it in the wiki or provide a link to outside coverage.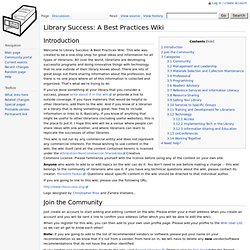 Big6™ Home Page - Visit the Official Big6™ Home Page to get an overview of the process from its co-developer, Dr. Mike Eisenberg. You'll want to visit this site often to explore the wide range of resources for teaching and learning with the Big6™ around the world. Big6™ Kids' Site - Part of the Big6™ Home Page, these pages lead kids through the 6 step information process.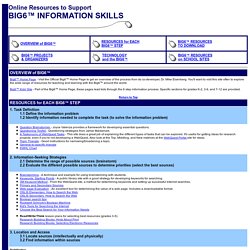 Children's Book Reviews by StorySnoops - Home (Find-A-Book) and Holiday Reading Lists
Listen A few weeks ago I worked and attended North Carolina's ISTE affiliate conference. I opened the NCTIES conference with a breakfast keynote address and Marc Prensky closed it with a luncheon keynote the next day. Sadly, I missed the second day of the conference. I would first offer some constructive criticism to NCTIES , and to all such ed-tech conferences across the nation and around the world. You do a fabulous job of offering dynamic learning experiences for teachers who are new to teaching or new to utilizing contemporary information and communication technologies in their classrooms.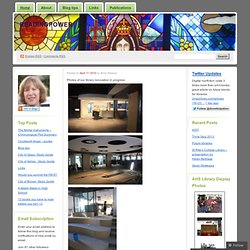 Posted on April 17, 2014 by Anne Weaver Photos of our library renovation in progress Filed under: Uncategorized | Leave a comment » Trivia Quiz 2013 Posted on December 25, 2013 by Anne Weaver
READINGPOWER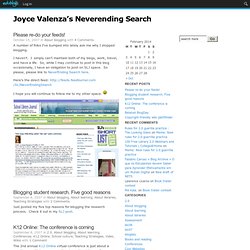 A number of folks I've bumped into lately ask me why I stopped blogging. I haven't. I simply can't maintain both of my blogs, work, travel, and have a life. So, while I may continue to post in this blog occasionally, I have an obligation to post on SLJ space. So please, please link to NeverEnding Search here.
Joyce Valenza's Neverending Search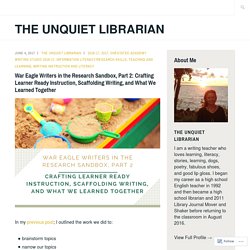 The grand finale to Teen Tech Week 2014 was the first step in a partnership (more details later in this post!) between our media center and our friends from the Gwinnett County Public Library. Training Manager Christopher Baker, Information Technology Director Michael Casey, and Grayson Assistant Branch Manager Steve Thomas joined us for three lunch/guided study periods to introduce 3D printing to our teens.