WOODWORKING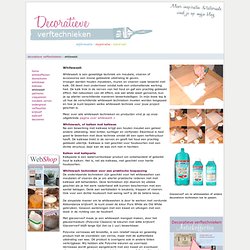 Whitewash voor meubels, vloeren en accessoires
Whitewash is een geweldige techniek om meubels, vloeren of accessoires een mooie gebleekte uitstraling te geven. Vroeger werden houten meubelen, muren en vloeren vaak bewerkt met kalk. Dit deed men ondermeer omdat kalk een ontsmettende werking had. De kalk trok in de nerven van het hout en gaf een prachtig gebleekt effect.
Drevo \ Kúpeľne \ Kúpeľňové interiéry
The best way to hold together a high-end woodworking projects, whether you're building a timber-frame home , putting together a trestle table or making a step stool , is with a bit of glue and hand cut joints. It is easier to use mechanical fasteners, like nails and screws, but to add that look of first-class work, with smooth, metal free visible areas, nothing will do the job like a direct joint between parts, bonded with glue.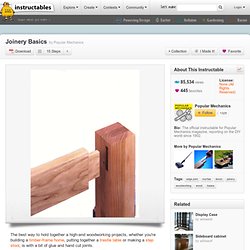 Joinery Basics
Woodworking How To - DIY Woodworking Projects and Plans
Woodworking: Making wood projects without using nails, screws, or glue.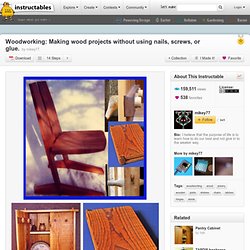 All of the projects pictured in this instructable were designed and made by me using only hand tools. At the time, my solar-electric powered workshop had not yet been built and I wanted to see if I could learn to use traditional techniques and tools.