Driftwood / timber
Cb515f4d019c3f251b7959c79c9bab3e. 6kHVcAtkmUXxeqDM. P1000249. How to Make Your Own Driftwood DIY Driftwood. Wondering how you can make your own driftwood?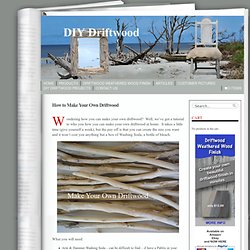 Well, we've got a tutorial to who you how you can make your own driftwood at home. It takes a little time (give yourself a week), but the pay off is that you can create the size you want and it won't cost you anything but a box of Washing Soda, a bottle of bleach. What you will need: Arm & Hammer Washing Soda – can be difficult to find – if have a Publix in your area, they carry it.bleachwatercontainer to hold your driftwood piecessandpaper I happened upon a pile of branches when someone had trimmed their trees and I knew these would be a good size for projects.
Customer Secure Login Page. Imperial and Metric Picture Sizes. Driftwood. Driftwood by Rex Rothing Driftwood floats in on many shorelines of the world in two different forms.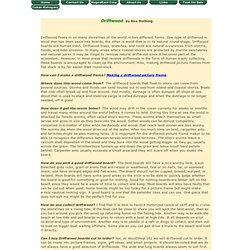 One type of driftwood is wood that has been sawn into boards, the other is wood that is in its natural round shape. Driftwood boards are human trash. Driftwood trees, branches, and roots are natural occurences from storms, floods, and tidal erosions. How to Create a Faux Driftwood Finish — THAT PainterLady.com. Your ads will be inserted here by Easy AdSense.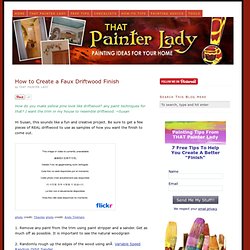 Please go to the plugin admin page toPaste your ad code OR Suppress this ad slot.
---