Craft
It seemed there were a number of people who commented, e-mailed, or left Flickr comments yesterday that they thought my nostepinnes were beautiful but had no idea how to use one. So, today I took step-by-step photos (and a quick video) so I can show you how to use them. If you don't have one there are many substitute options.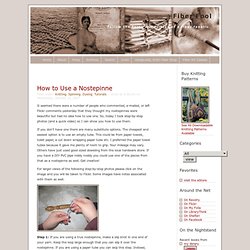 Fiber Fool » How to Use a Nostepinne
Spinning Wheel
I recently did some spring cleaning and even had a yard sale. With everything that didn't sell I'm wondering what can be repurposed and what needs donated. I decided to salvage some old sheets & made them into yarn for knitting & crochet projects. And I have a recycled yarn pillow in the works. For this technique, you'll be making one single strand of yarn from your sheet.
Clever Nesting » Recycle Fabric Into Yarn Tutorial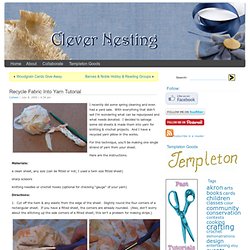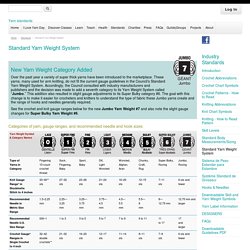 * GUIDELINES ONLY: The above reflect the most commonly used gauges and needle or hook sizes for specific yarn categories. ** Lace weight yarns are usually knitted or crocheted on larger needles and hooks to create lacy, openwork patterns. Accordingly, a gauge range is difficult to determine. Always follow the gauge stated in your pattern. *** Steel crochet hooks are sized differently from regular hooks—the higher the number, the smaller the hook, which is the reverse of regular hook sizing
Mademoiselle Chaos