Haidencoates
Haiden Coates
i love you all i love hugged
The Middle
ShoutEm - Make an App - Build Apps with Easy Application Creator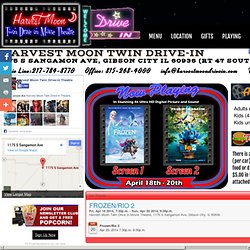 Home Page
Welcome to the Harvest Moon Twin Drive In Movie Theatre's website. The Harvest Moon is a unique drive in movie theatre located in the heart of central Illinois. Conveniently located 35 miles from Bloomington Normal and 30 miles from Champaign Urbana, the Harvest Moon is the area's # 1 summer movie destination. We are home to the $2 bill giveaway, retro movie nights, and the best drive-in food in the Midwest. Once you've been here, don't forget to tell your friends you've been the 'World Famous' Harvest Moon Twin Drive In and we'll see you again soon!
Cartoon Network | Free Games and Online Video from Ben 10, Star Wars and Adventure Time!
iCarly.com
Fred: The Show | Fred Figglehorn | Fred Videos & Games | Nick.com
The Office
zelda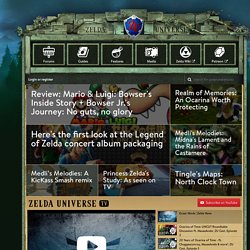 Zelda Universe - All the Zelda info you need.
In Nintendo's latest Super Smash Bros. Direct presentation, Masahiro Sakurai, director of the Super Smash Bros. Series, revealed that each stage would include its own "Final Destination"-like incarnation.
A Kickstarter campaign to create wearable life-sized replicas of Majora's Mask has exceeded its goal of raising $1,700. In total, 19 backers have pledged $6,685 to the project so far, with 24 days left to go before the deadline. The creation of the masks is related to the "Happy Mask Campaign" being organised by Operation Moonfall. Find out more about these costume Zelda replicas after the jump. Read more… Lyndon Willoughby, designer of the original Operation Moonfall posters and coordinator of the new April/May campaigns has created two new silkscreen poster designs.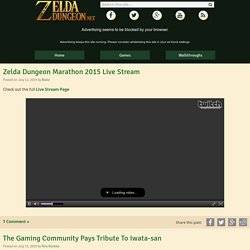 Zelda Dungeon - Legend of Zelda Walkthroughs, News, Guides, Videos, Music, Media, and More
Apple
The Official Pokémon Website
Pokémon Global Link
31-03-2014 08:47 BST / 03:47 EDT by Serebii Remember, be wary of news you find on the Internet at this time of year. This update may be amended throughout the day so be sure to check back. If you have any ideas for the site, be sure to send them in X & Y have been out for months now, and the Chatroom has been rife with discussion while the WiFi Chatroom has been a place for battles, trades and Friend Safari hunting, so be sure to visit them. Our Forums have also had these discussion and are a bustling trade and competitive section for the games. Be sure to like our FaceBook Page.Last Update: 20:30 GMTEdit @ 20:30: Google
Serebii.net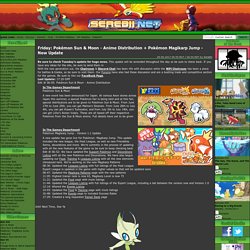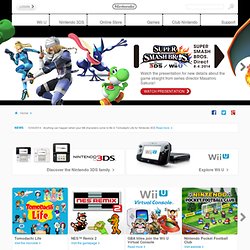 Home - Nintendo
Dear visitor, This website uses tracking cookies to help us learn how we can serve our customers as best we can.However, the choice is up to you whether you want these cookies activated or not. Please tick "Tracking cookies deactivated" to deactivate the tracking cookies, or leave "Tracking cookies activated" ticked to keep on using our website without any changes.Please note that you can always change these settings by accessing the corresponding link at the bottom of our website.
Google
Twitter
Collections - Google Art Project
TV Theme Music and Songs - TelevisionTunes.com
Weebly - Create a free website and a free blog
" It's a way our clients can get to know us and see our culture without physically visiting the store. I couldn't believe I got the site up and running over one weekend." " I have been an entrepreneur for many, years, but suddenly my art licensing is really coming together and I need to have a simple, bold statement about my art.
Gibson City Melvin Sibley School
Happy Birthday Emma Watson! Posted by: Catherine April 15, 2014, 04:03 PM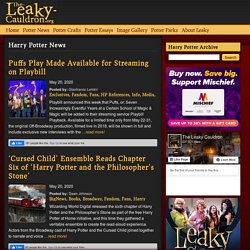 The Leaky Cauldron
Scholastic.com
Harry Potter: The Exhibition
HP7 movie
MuggleNet
Hogwarts Online » Hogwarts Home
Hogwarts Online is a virtual remake of the Hogwarts that is found in the Harry Potter series . The purpose of this site is to create a safe and fun environment where people of all ages can be apart of Hogwarts from the beloved series. Feel free to browse the site and ask as many questions as you want.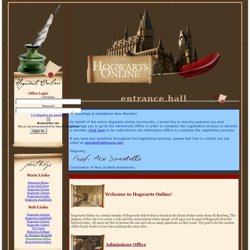 Livros Harry potter
J.K.Rowling Official Site
Harry Potter at Universal Orlando
WarnerBros
Editora Rocco - Harry Potter
Harry Potter and the Deathly Hallows Trailer Official HD
Harry Potter in 99 Seconds