C4D Ressources
MOTION SQUARED | Cinema 4D Tutorial & After Effects Tutorials
My kidney/ ureter problems are killing me.
Go Green! | Mylenium's Blog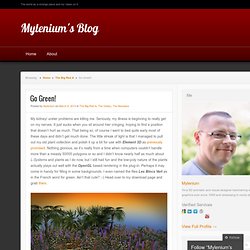 InterPoser Pro | Videos & QTVR | Kuroyume's DevelopmentZone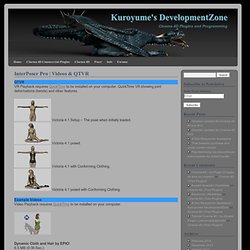 VR Playback requires QuickTime to be installed on your computer. QuickTime VR showing joint deformations (bends) and other features.
C4D News Plants (28.2.2013)
Das C4D News Grass Pack beinhaltet 5 Gräser 3D-Modelle. Die Pflanzen sind hauptsächlich mit dem CINEMA 4D Hairmodul erstellt worden und rendern daher auch schnell. Benötigt wird C4D R12+ und das Hair-modul (MoGraph für die Demo-Szene).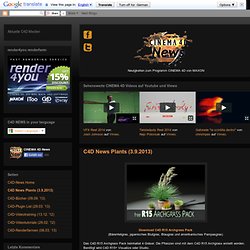 Cinema 4D
beeple - the work of mike winkelmann (cinema 4d project files, free vj loops etc.)
Cinema 4D Noise