Research
Imagine Joey Ramone as your principal, a punk rock principal for a rock-n-roll school. Scary? It shouldn't be.
Pirates and Edupunks Stick It to Big Educa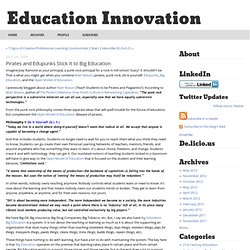 Supporting SciTech
Twelve Active Learning Strategies
Secondary Futures was a New Zealand government project started in 1994. The aim of the project was to incorporate input from the different parts of New Zealand's society in order to shape policy concerning secondary schooling in the future. The Secondary Futures project is the leading development of the Organization for Economic Co-operation and Development's "Schooling for Tomorrow" project. This site is not associated with the New Zealand government or the Secondary Futures project.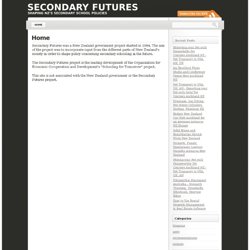 Looking at the future of secondary education in New Zealand | Se