Cartographie
Worldmapper is a collection of world maps, where territories are re-sized on each map according to the subject of interest. There are now nearly 700 maps. Maps 1-366 are also available as PDF posters. Use the menu above to find a map of interest. In 2009 we added a series of maps of the world's population using a gridded cartogram approach: Worldmapper Population Atlas If you are interested in more background on map projections, read the short introductions about Worldmapper and map projections and gridded cartograms as a map projection. Find out more about the world's population in a new interactive map feature and our gridded country cartogram series: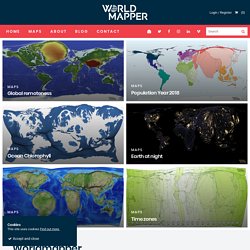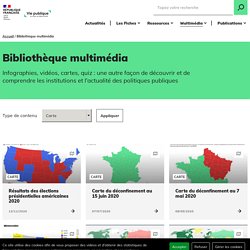 Cartes - La documentation française - La documentation Française [Publicité] Mon panier 0 produit(s) Livraison gratuite en France métropolitaine (voir les conditions)
Cartographie interactive - webmapping - statistiques - carte de France - atlas - Géoclip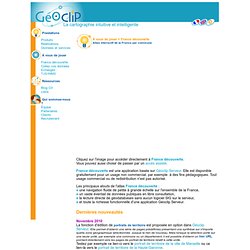 Dernières nouveautés Novembre 2010 La fonction d'édition de portraits de territoire est proposée en option dans Géoclip Serveur. Elle permet d'obtenir une série de pages prédéfinies présentant une synthèse sur n'importe quelle zone géographique sélectionnée.
london_history