Wiki
http://instiki.rubyforge.org/
TiddlyDu2 - - a free personal organizer from http://www.giffmex.org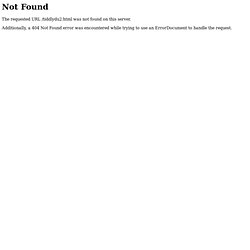 Welcome to TiddlyWiki created by Jeremy Ruston, Copyright © 2007 UnaMesa Association <div id="javascriptWarning"> This page requires JavaScript to function properly.<br /><br />If you are using Microsoft Internet Explorer you may need to click on the yellow bar above and select 'Allow Blocked Content'. You must then click 'Yes' on the following security warning. </div>
Yesterday we had our Bug Fixing Day #12 . For the 5.x development cycle we've decided to intensify our bug fixing and invert the bugs created vs bugs fixed ratio so that we're always in the green, by having weekly BFDs. 9 persons have participated yesterday to the BFD#12 (yeah!), with the following results: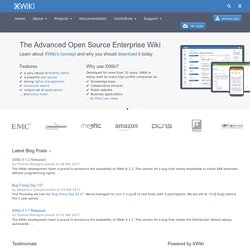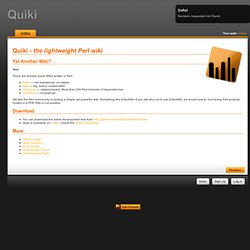 Yet Another Wiki? Yes! There are already some Wikis written in Perl:
Quiki: guest@index
We Are Media - home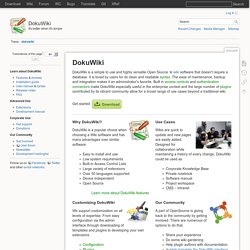 DokuWiki is a simple to use and highly versatile Open Source wiki software that doesn't require a database. It is loved by users for its clean and readable syntax . The ease of maintenance, backup and integration makes it an administrator's favorite.
Welcome to d-cubed
MonkeyGTD - MonkeyGTD
asdf config.options.chkHttpReadOnly = false;\n <!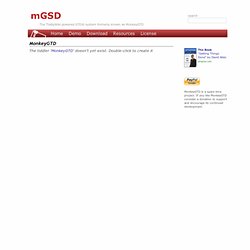 About
Instiki
GTDTiddlyWiki - your simple client side wiki