Ubuntu
So, you've just installed Ubuntu 7.04, otherwise known as the "Feisty Fawn" release of everyone's favorite (for now) flavor of Linux. You booted the installation disc, looked around the test environment to discover that your hardware was working, and double-clicked the Install icon on the desktop. The Ubuntu installer helped you make room for Linux on your hard drive, and even copied over some of your documents and settings from Windows. Half an hour ago, you had only Windows on your PC, but now you have a choice at boot time, and a whole new world to explore.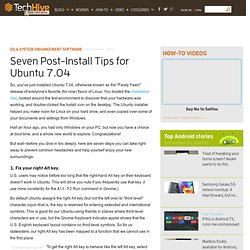 PC World - Seven Post-Install Tips for Ubuntu 7.04
CLIcompanion in Launchpad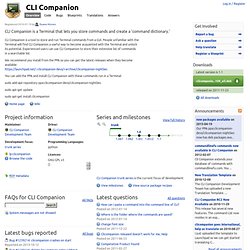 CLI Companion is a tool to store and run Terminal commands from a GUI.
PythonSnippets
Ubuntu-pt :: homepage
Um site muito bom, o Fowtec.com » Ubuntu Os X