Slideshow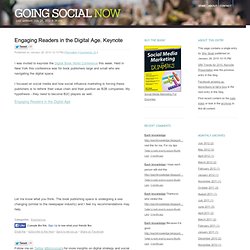 I was invited to keynote the Digital Book World Conference this week. Held in New York this conference was for book publishers large and small who are navigating the digital space. I focused on social media and how social influence marketing is forcing these publishers is to rethink their value chain and their position as B2B companies. My hypothesis - they need to become B2C players as well. Let me know what you think.
Engaging Readers in the Digital Age. Keynote
simple private real-time sharing and collaboration by drop.io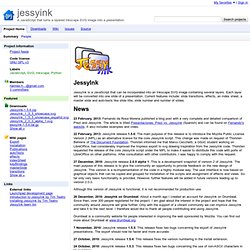 jessyink - Project Hosting on Google Code
JessyInk is a JavaScript that can be incorporated into an Inkscape SVG image containing several layers. Each layer will be converted into one slide of a presentation. Current features include: slide transitions, effects, an index sheet, a master slide and auto-texts like slide title, slide number and number of slides.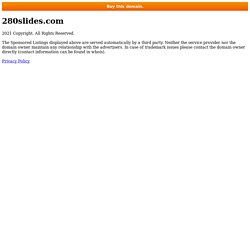 November 17, 2011 Thank you for participating in our 280 Slides beta program, and your evaluation of our 280 Slides software application. On December 21, 2011 we will be discontinuing this 280 Slides beta program. Please save your presentations created in 280 Slides using the "Download" button to enable you to access your content after 280 Slides is discontinued on December 21, 2011. We thank you again for your participation in this beta program.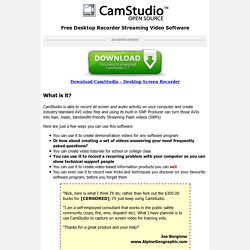 Free Streaming Video Software What is it? CamStudio is able to record all screen and audio activity on your computer and create industry-standard AVI video files and using its built-in SWF Producer can turn those AVIs into lean, mean, bandwidth-friendly Streaming Flash videos (SWFs) Here are just a few ways you can use this software:
EVA est un modèle de site sous SPIP