Research
Open Access: Free Access to British Scientific Research to be Available Within Two Years
Share Email Facebook Twitter Google+ Lockerz Grab Delicious Digg Google Bookmarks MySpace StumbleUpon Reddit By Lockerz March 25, 2013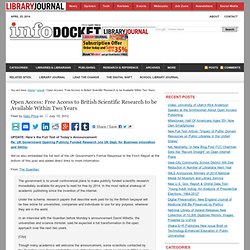 Monthly Donation Day | Monthly Donor Honor Roll CZ:Monthly Honor Roll of Users Editing the Wiki Featured Article about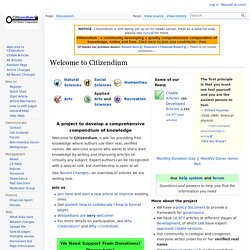 TU Delft - Research
coNCePTuaL
coNCePTuaL A Network Correctness and Performance Testing Language coNCePTuaL is a tool designed to facilitate rapidly generating programs that measure the performance and/or test the correctness of networks and network protocol layers. coNCePTuaL centers around a simple, domain-specific programming language; a few lines of coNCePTuaL code can produce programs that would take significantly more effort to write in a conventional programming language. One of coNCePTuaL 's goals is to raise network benchmarking from an art to a science. To that end, coNCePTuaL programs log not only measurement data but also a wealth of information about the experimental setup, making it easy for someone else to reproduce your performance tests. The following types of people are most likely to benefit from using coNCePTuaL to design network performance tests: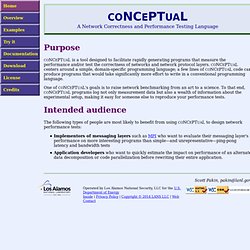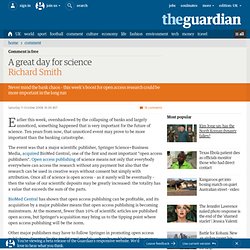 Richard Smith: This week's boost for open access research is good news for science | Comment is free
Earlier this week, overshadowed by the collapsing of banks and largely unnoticed, something happened that is very important for the future of science. Ten years from now, that unnoticed event may prove to be more important than the banking catastrophe. The event was that a major scientific publisher, Springer Science+Business Media, acquired BioMed Central, one of the first and most important "open access publishers".
Cruxlux - Illuminating Perspectives