Psychology
- MAXQDA - The Art of Text Analysis
Gestalt psychology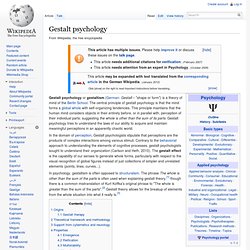 Gestalt psychology or gestaltism (German: Gestalt – "essence or shape of an entity's complete form") is a theory of mind and brain of the Berlin School; the operational principle of gestalt psychology is that the brain is holistic, parallel, and analog, with self-organizing tendencies. The principle maintains that the human eye sees objects in their entirety before perceiving their individual parts, suggesting the whole is greater than the sum of its parts.
PsyScope X Project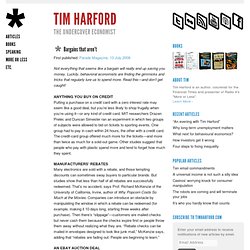 First published: Parade Magazine, 13 July 2008 Not everything that seems like a bargain will really end up saving you money. Luckily, behavioral economists are finding the gimmicks and tricks that regularly lure us to spend more.
Bargains that aren't
Psychology
Take control of your mental health | Mindsite
A quick test: how many of you can name the product being advertised in the banner ad at the top of the page? Chances are, the ad's presence didn't even register with most seasoned web browsers.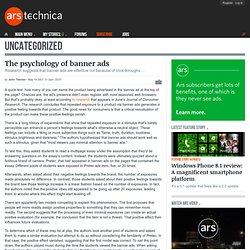 The psychology of banner ads