Projectmanagement
Tine 2.0 - Open Source Groupware and CRM
Smarter Project Management
Project management, requirements, collaboration, and task software: Endeavour
tree swing pictures - tire swing, tire swing, rope swing cartoon pictures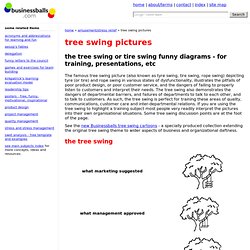 home » amusement/stress relief » tree swing pictures the tree swing or tire swing funny diagrams - for training, presentations, etc The famous tree swing picture (also known as tyre swing, tire swing, rope swing) depicting tyre (or tire) and rope swing in various states of dysfunctionality, illustrates the pitfalls of poor product design, or poor customer service, and the dangers of failing to properly listen to customers and interpret their needs. The tree swing also demonstrates the dangers of departmental barriers, and failures of departments to talk to each other, and to talk to customers. As such, the tree swing is perfect for training these areas of quality, communications, customer care and inter-departmental relations. If you are using the tree swing to highlight a training subject most people very readily interpret the pictures into their own organisational situations.
Complete, award-winning solution Zoho CRM offers all the CRM modules and tools you need to run your Sales & Marketing. Unbeatable value As in FREE for up to three users. And our Professional Edition is only $12/month per user. No strings, no hidden fees. Pay as you go We don't lock you into any long-term contracts. You can pay monthly or yearly, whichever works best for you.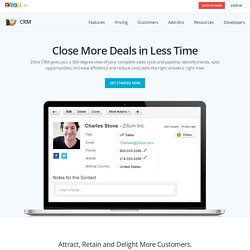 Cirillo's Scrapbook
Pleno | Get Pleno at SourceForge
What is Projectivity? Projectivity is an Open Source Enterprise Management Platform combining unique tools for: Portfolio Management Project Management Knowledge Management Collaboration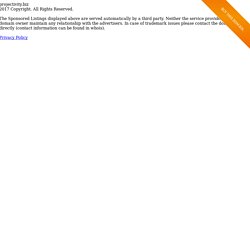 Discover Projectivity and find out how you can optimise your daily work!
todoyu | Get todoyu at SourceForge
Project HQ | Open Source Project Management
An Open Source Web Office
David Seah - Compact Calendar 2009
The Compact Calendar is a versatile planning calendar that is easy to customize and print from Microsoft Excel.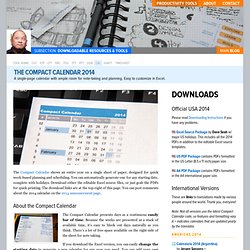 TaskAnyone.com - Email a task. We'll follow up 'till they follow through.
Mingle - Agile Project Management Application - ThoughtWorks Studios
Planner