Perl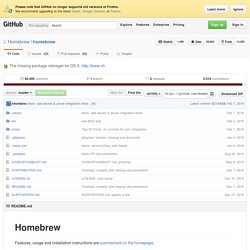 Homebrew installs the stuff you need that Apple didn't. Please note: Homebrew is not 1.0 yet. Generally it works well, but when it doesn't we'd hope you report the bug. If it's still broken at 1.0 you have our permission to throw a strop and make a big fuss. Troubleshooting First, please run brew update and brew doctor.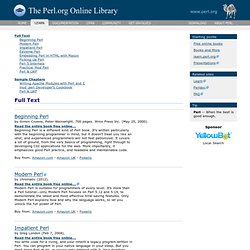 Full Text Beginning Perl Modern Perl Impatient Perl Extreme Perl Embedding Perl in HTML with Mason Picking Up Perl Perl 5 Internals Practical Mod Perl Perl & LWP Sample Chapters Writing Apache Modules with Perl and C mod_perl Developer's Cookbook Perl & LWP Full Text
The perl.org Online Library - perl.org
Using Perl On Linux To Do Mass Synchronization Of File Time Stamps
Hey There, Today we're going to take a look at another quick and simple Perl command line execution statement that you can use to save yourself lots of time ( If it really does equal money, this post is going to be a lot more valuable than I originally thought ;) In a previous post, we looked at using Perl to figure out how old all our files really are. This post is a little twist on that; and it's a lot less complicated.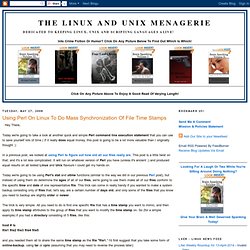 SnapSource Homepage