Perl
CPAN, Ruby Gems and Python Disttools - homebrew - GitHub. The perl.org Online Library - perl.org. Full Text Beginning Perl Modern Perl Impatient Perl Extreme Perl Embedding Perl in HTML with Mason Picking Up Perl Perl 5 Internals Practical Mod Perl Perl & LWP Sample Chapters Writing Apache Modules with Perl and C mod_perl Developer's Cookbook Perl & LWP Full Text.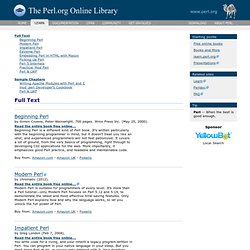 Using Perl On Linux To Do Mass Synchronization Of File Time Stamps. Hey There, Today we're going to take a look at another quick and simple Perl command line execution statement that you can use to save yourself lots of time ( If it really does equal money, this post is going to be a lot more valuable than I originally thought ;) In a previous post, we looked at using Perl to figure out how old all our files really are.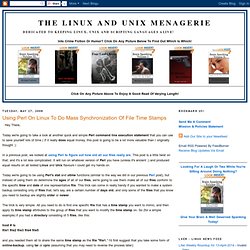 This post is a little twist on that; and it's a lot less complicated. SnapSource Homepage.
---