Notation
The development of GNU Solfege has moved to Savannah because tca@gnu.org (main author) is stepping down as the only maintainer of the program. Please contact maintainers@gnu.org if you want to take over the job. GNU Solfege is an ear training program written to help you train intervals, chords, scales and rhythms. It is free software and part of the GNU Project.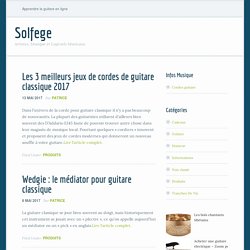 Denemo is a free software (GPL) music notation editor for GNU/Linux, Mac OSX and MS Windows that lets you rapidly enter notation which it displays beautifully typeset by the LilyPond music engraver. See a comparison with other score writers, or watch a demo (or some other ones). You can compose, transcribe, arrange, listen to the music and much more.
Denemo | Open source music notation editor
MusicXML
MusicXML is an XML-based file format for representing Western musical notation. The format is proprietary, but fully and openly documented, and can be freely used under a Public License.[4] History[edit] MusicXML was developed by Recordare LLC, deriving several key concepts from existing academic formats (such as Walter Hewlett's MuseData and David Huron's Humdrum). It is designed for the interchange of scores, particularly between different scorewriters.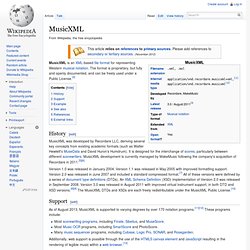 LilyPondTool website: Home