Driver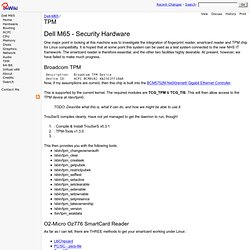 Installing Linux on a Dell Precision M65 Laptop
One major point in looking at this machine was to investigate the integration of fingerprint reader, smartcard reader and TPM chip for Linux compatibility.
USB flash drives and other USB mass storage based devices are becoming more and more common. Unfortunately, they often do not come with drivers because Windows Me, 2000, XP and Vista all come with generic drivers already installed.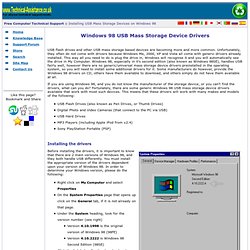 Windows 98 USB Mass Storage Device Drivers
USB/IP Project
macam : USB webcam support for Mac OS X
DriverPacks.net > Portal > News
Freeware » Products » Double Driver
One of the main reasons why you would want to collect installed drivers is if you don't have the Driver CD that came with the computer or they are unavailable online. This comes in quite handy if you purchase a computer and want to backup the initial set of drivers.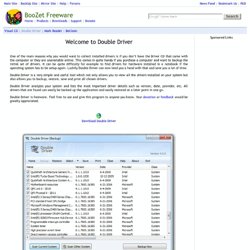 Gutenprint Printer Drivers